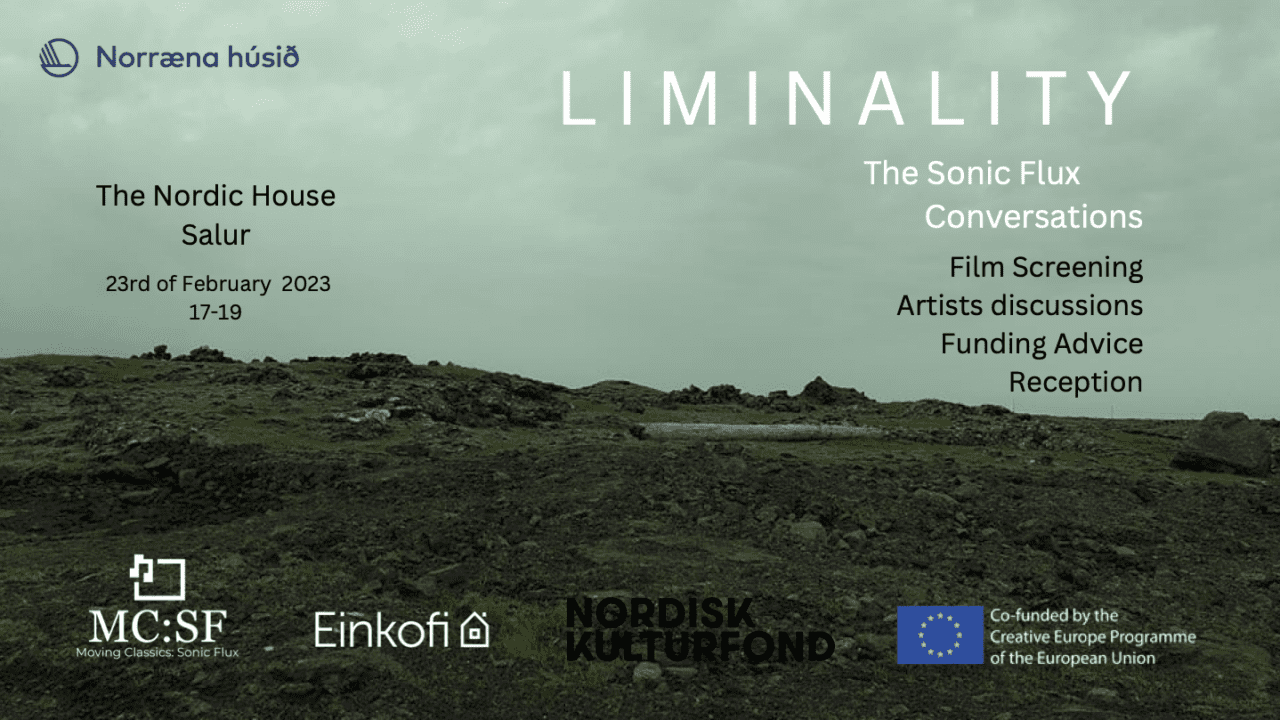 L I M I N A L I T Y – a seminar and a screening
L I M I N A L I T Y is a seminar and a showcase of the collaborative cross boarder creative project Moving Classics Sonic Flux.
The Project received funding from Creative Europe back in 2019 with further funding from Nordic Culture Point and Nordisk Kultufond in 2020. Along with partners in Iceland, UK, Cyprus and Norway we have worked over the last 3 years on 6 artistic project with several artists from different countries in Europe, focusing on the concepts of displacement, home and belonging.
We will showcase 4 sonic short film and want to invite the audience to enjoy but also to engage with the artists with questions about their artistic approach and their experience of this collaboration.
Representatives from Creative Europe and Nordisk Kulturfond will be present where you are welcome to ask questions about funding opportunities.Programme:
Steinrunninn (Petrified) by Chris Paul Daniels (UK) og Anton Kaldal (IS)
A Green Line by Maria Anastassiou (CY)og Brice Catherin (FR)
No Place Like Home by Jez Dolan (UK) and Michael Betteridge (UK)
Liminality by Pálínu Jónsdóttir (IS), Ewa Marcinek (PL), Halldór Smárason (IS) and Martyna Daniel (PL).
We will offer refreshments after the event and encourage guests to stay, mingle and enjoy.
This event will be in English