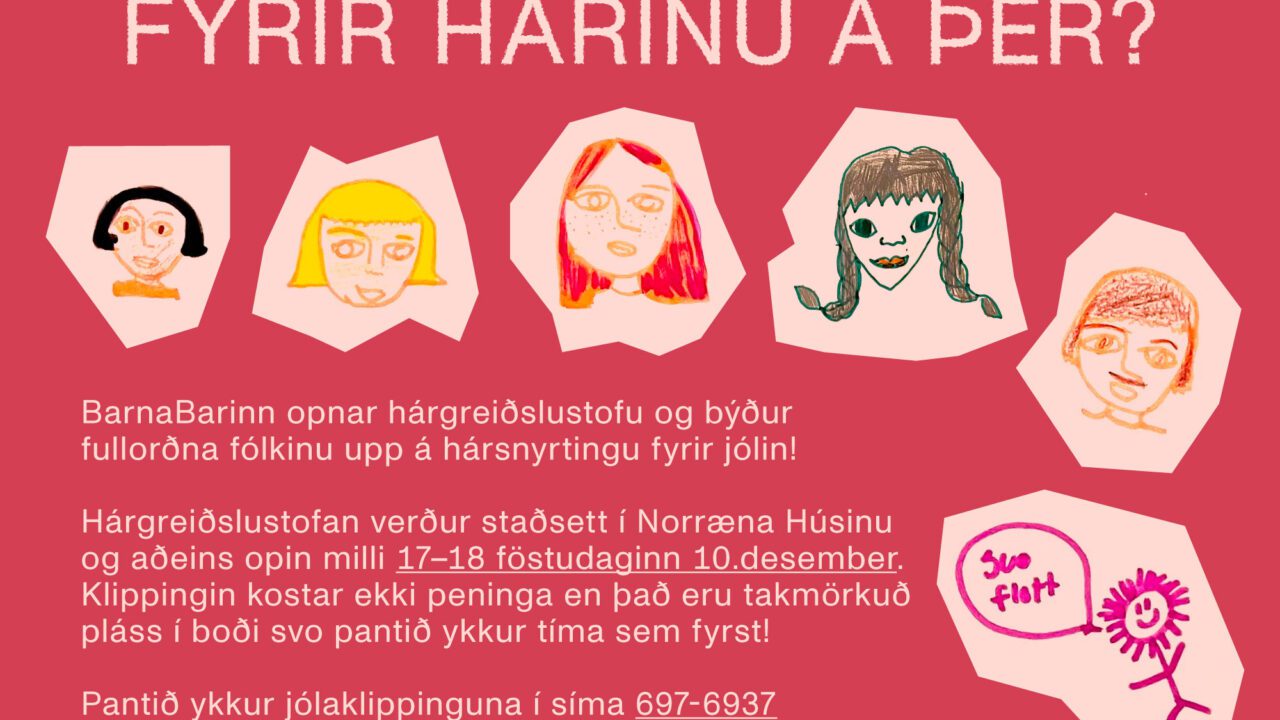 Kidarchy's Bar – Christmas haircuts
Do you trust children? But do you trust them with your hair?
Kidarchy's Bar is opening a pop up hair salon and are inviting adults for a free Christmas haircut!
The hair salon will be located at The Nordic House and exclusively open between 5-6PM on Friday the 10th of December. The haircut doesn't cost any money, but there are limited haircuts on offer so get your appointment now!
Order your Christmas haircut by calling 697-6937 or by emailing us at krakkaveldi@gmail.com
Kidarchy's Bar is Kidarchy's latest project, but the group consists children who want to change the world.
Kidarchy's Bar is a Theater and Performance project funded by The Children's Culture Fund of Iceland and by The Nordic Culture Fund.