KIDARCHY: Christmas haircut & Trúnó
 Kidarchy invites guests to come and get a new haircut just in time for Christmas! Do you trust children? But do you trust them with your hair? Then come get a haircut! Free haircuts performed by experienced children aged 7-12!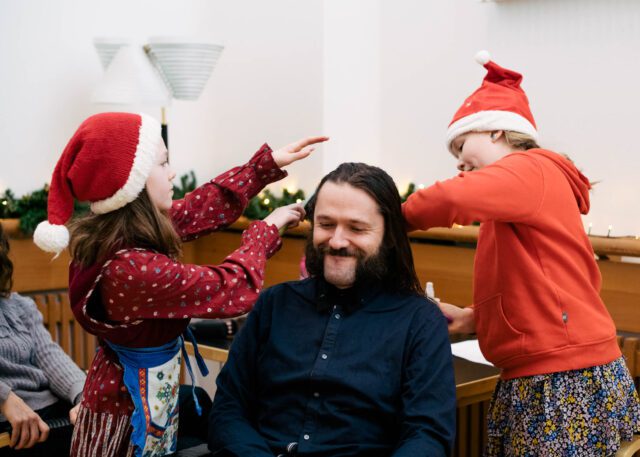 BOOKINGS FOR GETTING YOUR HAIR CUT BY KIDARCHY HAS STARTED!
Dear friends! You can now book your Christmas haircut with Krakkaveldi. The hair-cuts will take place in The Nordic House on Saturday between 1PM-3PM.
Booking an appointment is neccessary, but all are welcome to come to the event and watch haircuts, drink cacao and eat some mandarins, no matter if they have an appointment or not.
Sign up using this link:
https://docs.google.com/spreadsheets/d/1Vedtg7GPuDPNq5hl6gpd-asrqya3Ng6U8mUAvBH-9z4/edit?usp=sharing
Good to know:
The haircut doesn't cost any money, but there are limited haircuts on offer so get your appointment now! The haircut will be performed on adults, by children of Kidarchy aged 8-12 years old.
–
Krakkaveldi(e.Kidarchy) is a performance based project made by theater and
performance makers Salvör Gullbrá Þórarinsdóttir and Hrefna Lind Lárusdóttir in
collaboration with kids aged 7-12. The project's aim is to imagine a new world together
where children rule everything instead of adults, for better or for worse!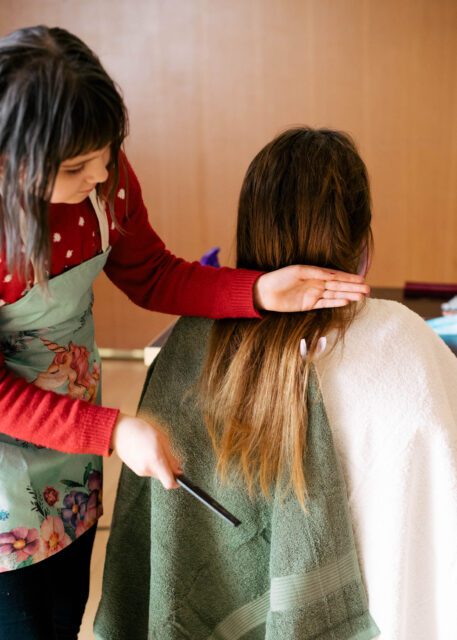 Salvör Gullbrá Þórarinsdóttir and Hrefna Lind Lárusdóttir are theatre and performance makers, directors and theatre teachers. They serve as the artistic directors of Kidarchy. Guðný Hrund Sigurðardóttir is the set and costume designer for Kidarchy.