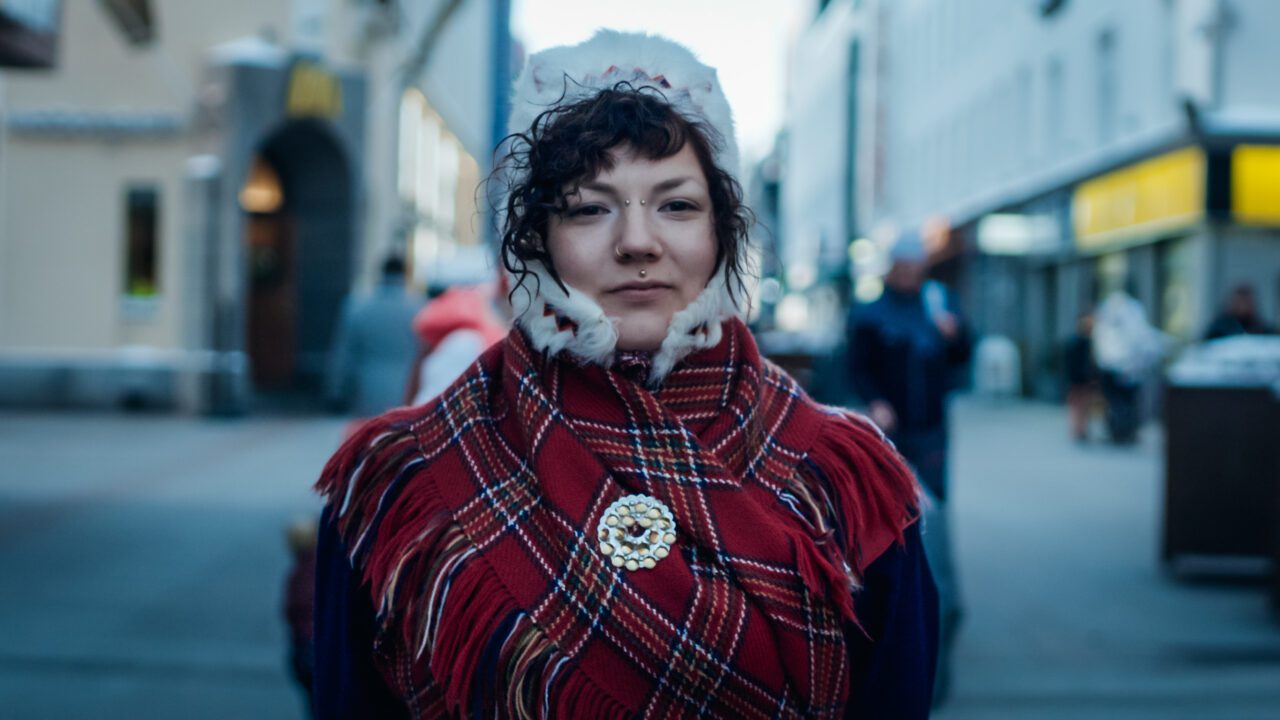 Indigenous Film Focus on Sámi National Day
In this year's, film focus program the Nordic House has in collaboration with International Sámi Film Institute chosen films made by indigenous directors from Sámpi and Canada.
The movies will be screened in The Nordic House on the Sámi National Day, Sunday the 6th of February.
16:00 – On Solid Ground: Indigenous shorts. 
The short film program is curated by Anne-Lajla Utsi & Sunna Nousuniemi (International Sámi Film Institute) and Jason Ryle (imagineNATIVE
The land remains a central element to Indigenous cultures around the world. This collection of short films made by Indigenous filmmakers from Sápmi and Canada explore the complex and layers aspects of our territories: relational, spiritual, physical, or metaphysical. The land connects the past, present and future and within it lies the roots of our strength and identities.
Short film program:
Gumpe
Directed by Ken Are Bongo (Sámi), Finland | 2018 | 5mins | Drama
Sámiin leat rievttit / The Sámi have rights
Directed by Elle Márjá Eira (Sámi) & Mai-Lis Eira (Sámi), Norway| 2019| 11mins
Documentary
Eatnanvuloš lottit – Maan sisällä linnut
Directed by Marja Helander (Sámi), Finland | 2019| 11mins | Experimental
Morit Elena Morit
Directed by Anders Sunna (Sámi) & Inga Wiktoria Påve (Sámi), Finland | 2017 | 5 mins
Animation
Bihttoš
Directed by Elle-Máijá Tailfeathers (Sámi/Blackfoot), Canada | 2016| 14min | Drama
Lelum' (Home)
Directed by Asia Youngman (Cree, Iroquois, Carrier, Métis), Canada | 2017 | 9mins
Documentary
Onyota'a:ka khale Tsi'tkalù:to (Oneida and Toronto)
Directed by Judith Kanatahawi Schuyler (Onyota'a:ka), Canada | 2018 | 5 min
Experimental
Three Thousand
Directed by, Asinnajaq (Inuk), Canada | 2017 | 14 mins | Documentary
18:00 – Eatnameamet- Our Silent Struggle
Directed by Siv West, Finland, 2021 |74 min | Documentary.
Eatnameamet – Our Silent Struggle is a political documentary which reveals the Finnish government's assimilation and colonization policy towards the Sámi people.  
The film centers around the Sámi people's fight for survival and their uncertain future in relations to Finland's political plans and actions. The Sámi, as the only indigenous people within the European Union, have throughout history been treated with injustice. The Finnish governments treatment of The Sámi people has violated international laws, the country's own laws and civil rights.
In Eatnameamet – Our Silent Struggle, the viewer gets a unique insight to the Sámi people's situation in Finland and how their lifestyle is being threatened, mainly by rights for land and natural resources. The documentary portrays political situations and discussions that take place out of the public eye, mixed with intimate interviews, archive materials and shots of nature.
The screenings are free with sign up and the event will be following covid restrictions. Masks are mandatory within the house.