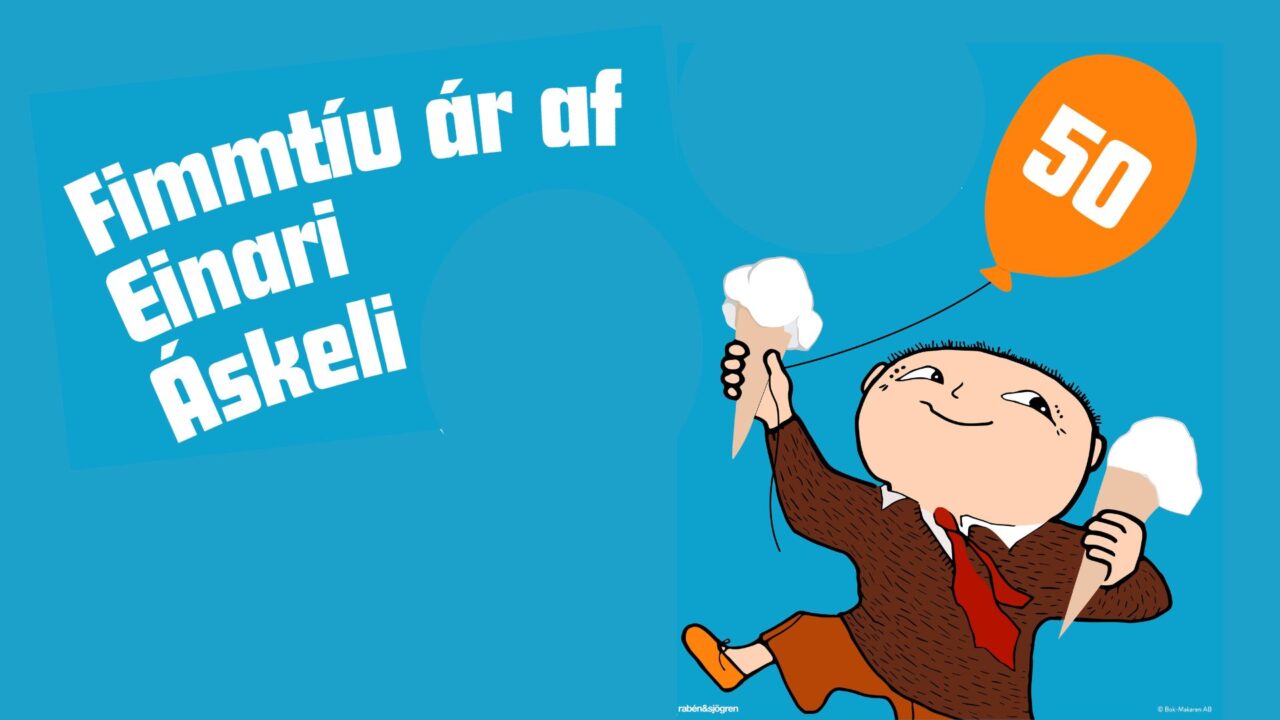 Congratulations Alfie Atkins!
Hip, hip, hurrah! Alfie Atkins, one of Sweden's most popular and beloved children's book characters is turning 50 years-old. As a tribute to him and the award-winning author and illustrator Gunilla Bergström (b. 1942), we are celebrating his birthday in our new interactive children's exhibition Alfie Atkins' 50 years. The exhibition is created in collaboration with the Swedish Embassy and the Swedish Institute.
Several generations of children have grown up with Gunilla Bergström's books about Alfie Atkins everyday life, whimsical imagination, and pipe-smoking dad, which since 1972 have been translated into more than 30 languages. Alfie is not a superhero or fairy tale character but an ordinary child just like his readers, which is probably one of the reasons he continues to be a beloved and topical figure among children and adults across the globe.
The illustrations about the small, almost-bald guy Alfie Atkins take on difficult and fun themes, and shows a father-son relationship, which drew attention in 1970's with its portrayal of a stay-at-home single father. The picturebooks was therefore some of the first to normalize divorce and break free from the pasts' Nordic societal model in terms of gender roles. The stories focus on Alfie and his father's everyday problems from tying one's shoes, falling asleep to loneliness as a child.
As a part of the exhibition, we will host different workshops, tours and story times in Scandinavian languages, including Swedish, Norwegian, Danish and Finnish.
Welcome to the children's library where we hope that you and your child get to explore the Alfie-universe together!
In 2023, the exhibition will travel around different libraries on Iceland. The travel destinations will be published later on.