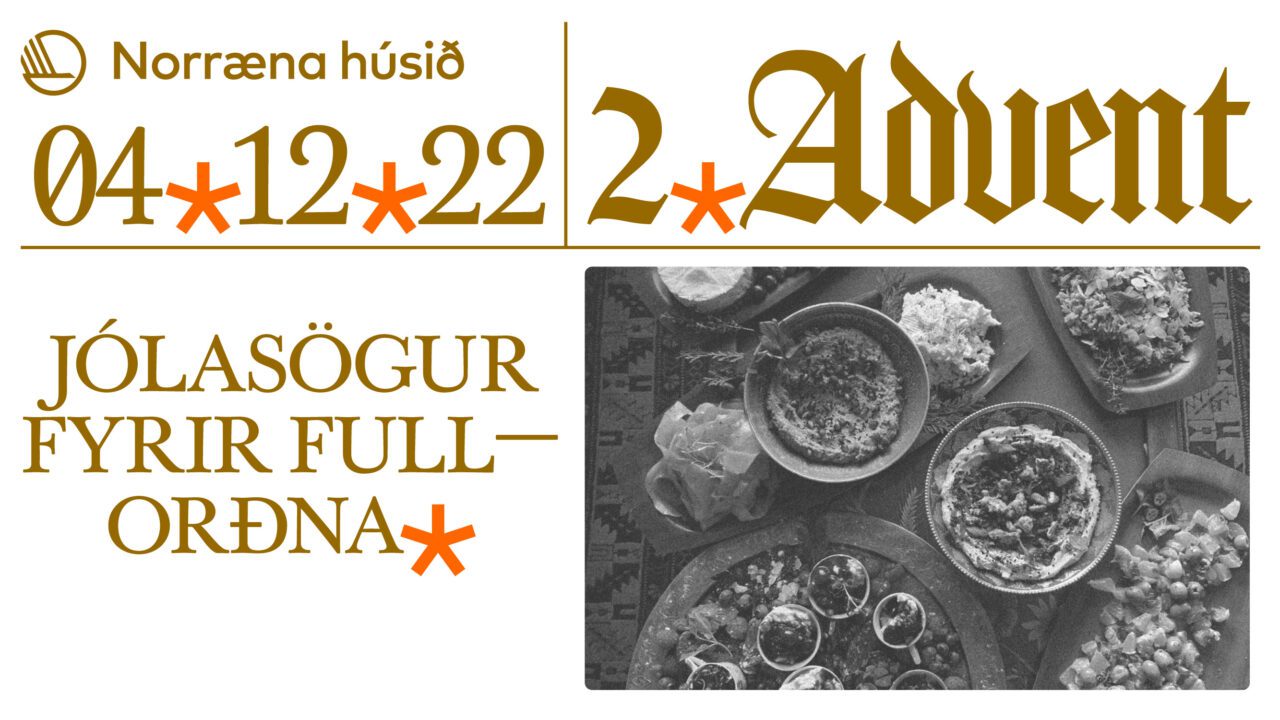 Christmas stories for adults – in Scandinavian
Christmas is not only for children with elves and presents, sugar cookies and jingle bells, it is also the time when darkness comes rolling in with winter storms and freezing cold, and we adults must do our part in the fight against the forces of darkness. And how do we best do that it if not with strong Glögg and powerful Scandinavian literature.
Come to the Christmas reading in The Nordic House on Sunday 4th December in the restaurant, where restaurant SÓNÓ will have special offers on Christmas cakes and other good things. There will be readings of Scandinavian literature related to Christmas in Danish, Norwegian and Swedish.