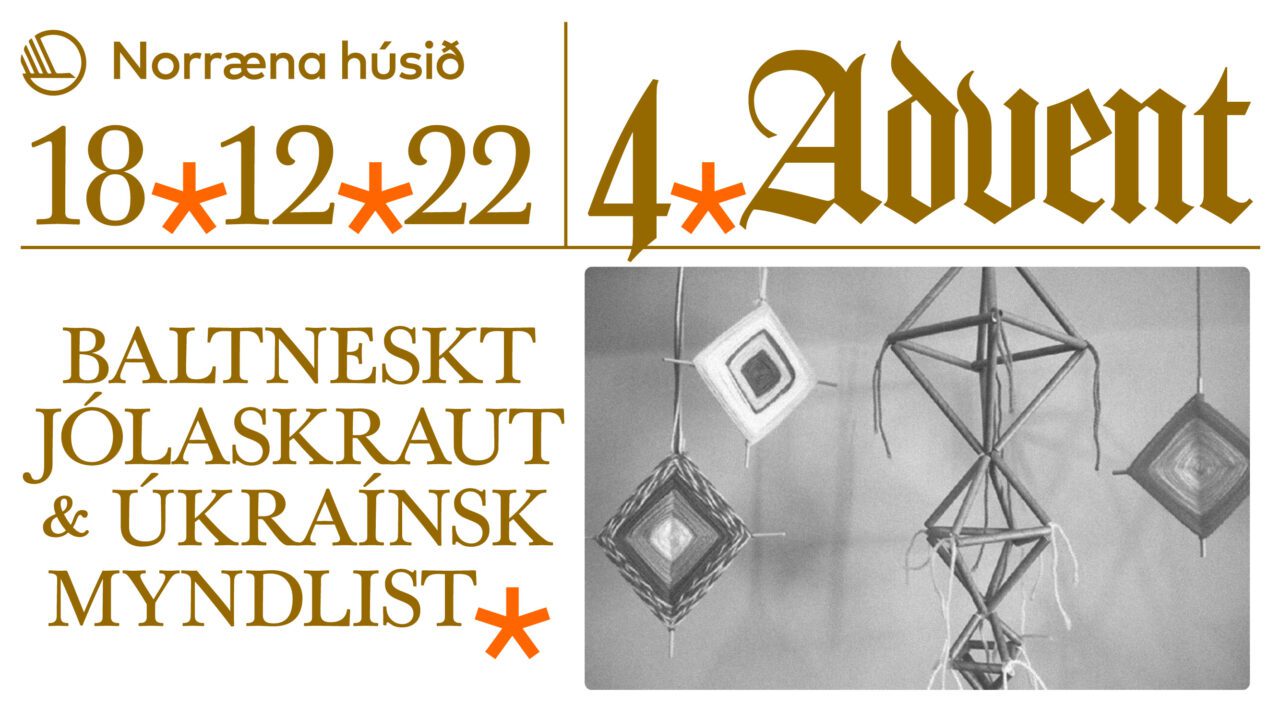 Baltic Ornaments & Ukrainan art – For families
* In Latvian below
Learn about Christmas traditions in the Baltic countries through craft making. Guest will learn how to make Puzurs and other traditional Latvian decoration. Latvian homes have had the tradition of decorating for Christmas for centuries. Puzurs are made from reed or straw or a simple version – from sticks and yarn. Puzurs is hanged in the center of the room so it has space to spin around to capture all evil spirits and bad energy from the house.
The workshop takes place in Latvian, Icelandic and English is free & everyone is welcome!
Esiet aicināti iepazīties ar Baltijas valstu Ziemassvētku tradīcijām caur amatnieku darbnīcām.  Būs iespēja iemācīties gatavot Puzurus un citus tradicionālus latviešu rotājumus.  Latviešu mājās jau gadsimtiem ilgi ir bijusi tradīcija rotāt Ziemassvētkus.  Puzurus taisa no niedrēm vai salmiem vai vienkārši no kociņiem un dzijas.  Puzurs tiek pakārts istabas centrā, lai tajā būtu vieta, kur griezties un notvertu visus ļaunos garus ar slikto enerģiju no mājas.
Darbnīca ir bez maksas un laipni aicināti ir visi!
Darbnīca notiks latviešu, īslandiešu un angļu valodās.