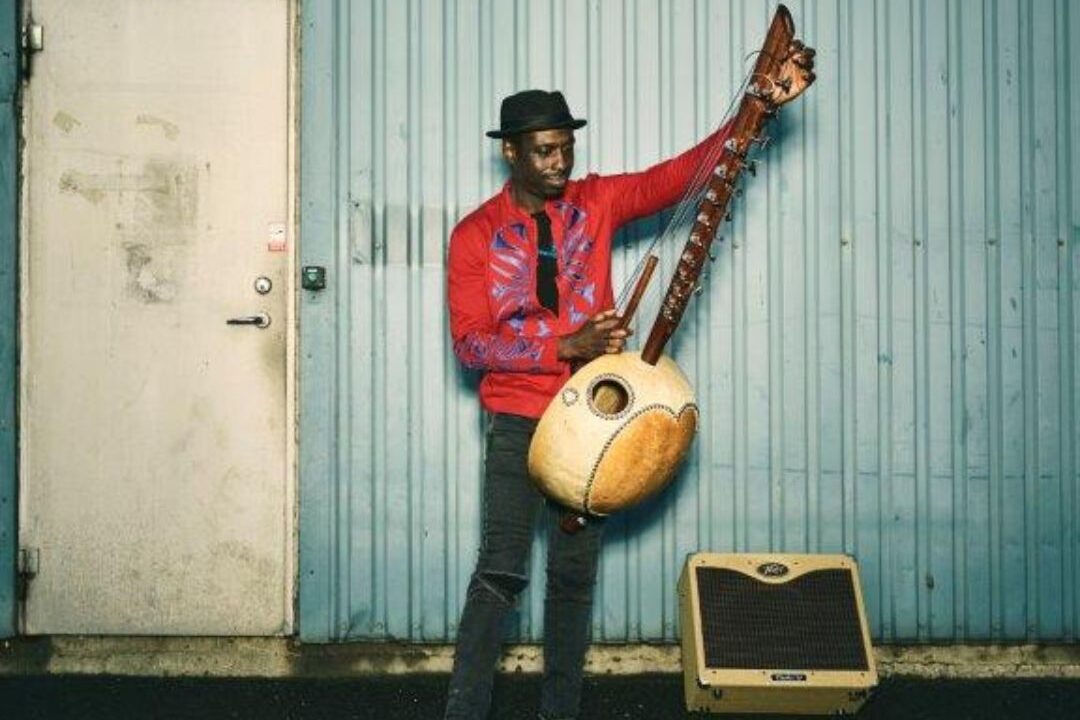 Magical sounds of Dawda Jobrateh
Join us on the 3rd of November to listen to the magical sound of
Dawda Jobrateh. 
Denmark-resident Gambian musician and composer Dawda Jobarteh is one of the biggest enrichments to the world music scene. He not only amplifies his instrument, the kora, a traditional WestAfrican harp and puts it through effects loops and distortion sounds to
transfer it masterfully into the here and now – as a wanderer between the cultural heritages of West Africa as well as Northern Europe he is equally at home in both worlds. Out of that background he skillfully creates a highly unique sound universe between folk and Afro-jazz from
two very different musical traditions, drawing on influences from two century-long historical cultures while still being firmly rooted in the modern age.
Guest performer: Sara Flindt
Listen here:
https://open.spotify.com/artist/0r4d3UdcQlNjYRaFAbEZgh
https://www.youtube.com/watch?v=cWsXjw37Jwg
——————————
Starts at 18:30 to 19:30 
Free entry-all are welcome
ACCESSIBILITY: The event will be free of charge. The Auditorium and bathrooms are wheelchair-accessible and bathrooms are gender-neutral.
We're in a learning process about access needs. If your access needs are not sufficiently met by the above provisions, please do reach out to elham@nordichouse.is and we can discuss how to best support your attending of this event.
In collaboration with Iceland Airwaves festival and supported by PULS.