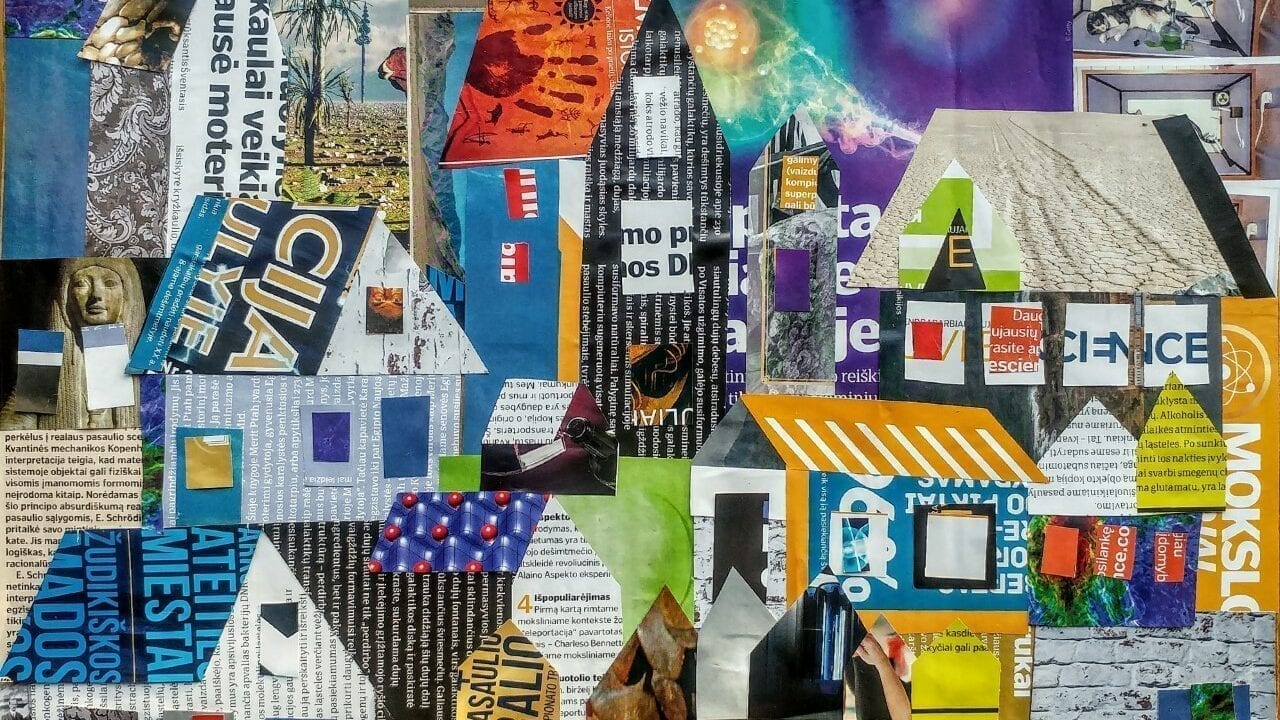 Baltic Countries' Children Culture Festival: Collage exhibition!
Baltic Children Culture Festival in the Nordic house: Scrap – Scrap- Scrap! Collage exhibition by students of Hólabrekkuskóli.
The Nordic house celebrates children culture this year by presenting baltic culture in a creative way. Children aged 6-10 years from Hólabrekkuskóli, friendschool of the Nordic house, are invited to a scrap workshop using pictures of historical buildings in Vilnius, Lithuania's capital city. The Lithuanian artist Jurgita Motiejunaite tells children about the history of buildings, shows photographs of houses and castles and assists children in creating an artwork of their own. The works of the participants will be used to make an exhibition in the hallway of the Nordic which will go on until the end of the children culture festival, the 14th of June.
Lithuanian
Baltijos šalių vaikų kultūros festivalis Šiaurės šalių kultūros namuose: Hólabrekkuskóli mokyklos mokinių koliažų paroda "Skutai, skutai, skuteliai"!
Šiaurės šalių kultūros namai šiais metais kviečia džiaugtis vaikų kultūra kūrybiškai pristatydami Baltijos šalių kultūrą. 6-10 metų amžiaus vaikai iš Hólabrekkuskóli mokyklos, bendradarbiaujančios su Šiaurės šalių kultūros namais, kviesti į kūrybines koliažo dirbtuves apie istorinius Vilniaus, Lietuvos sostinės, pastatus. Jurgita Motiejūnaitė, menininkė iš Lietuvos, pasakoja vaikams apie pastatų istoriją, rodo namų ir pilių fotografijas ir padeda vaikams sukurti savo meno kūrinius. Dalyvių darbai pristatomi parodoje Šiaurės šalių kultūros namuose. Paroda tęsis iki Vaikų kultūros festivalio pabaigos birželio 14 d.