We call the exhibition hall "Hvelfing" (in English vault). The vault serves as the foundation for the hall and the vault stores its most valuable items. In this exhibition hall, we want to let the art take part in a Nordic social discourse. Themes such as equality, sustainability and diversity are important for the Nordic House and this will be reflected in our exhibition program. The exhibitions are produced by the Nordic House or in collaboration with other organizations.
Because the Nordic House has children and young people as its main target group, we will have educational programs and guides for families and school classes in the exhibition hall.
In 2020 we will have three exhibitions. The year began with the group exhibition Land Beyond the Sea with Finnish artists, and it is produced by the Pro Artibus Foundation. In April, we open Icelandic Graphic's 50th-anniversary exhibition. During the autumn, we open Underneath a Nordic group exhibition that addresses the theme of equality and gender in a Nordic context.
The Nordic House's exhibition hall opened in 1971, three years after the house. The first director of The Nordic House, Ivar Eskeland, realized that there was no exhibition hall in Reykjavík, and he started a process in 1969 to open an exhibition hall in an empty space under the house. The Nordic countries participated in the financing of the work and in 1971 the new exhibition hall opened. It became immediately a central place for visual art in Reykjavik and many interesting Nordic artists have exhibited here over the years, for example, Juhani Linnovaara, Roj Friberg, Ragnheiði Jónsdóttur and Hafsteinn Austmann.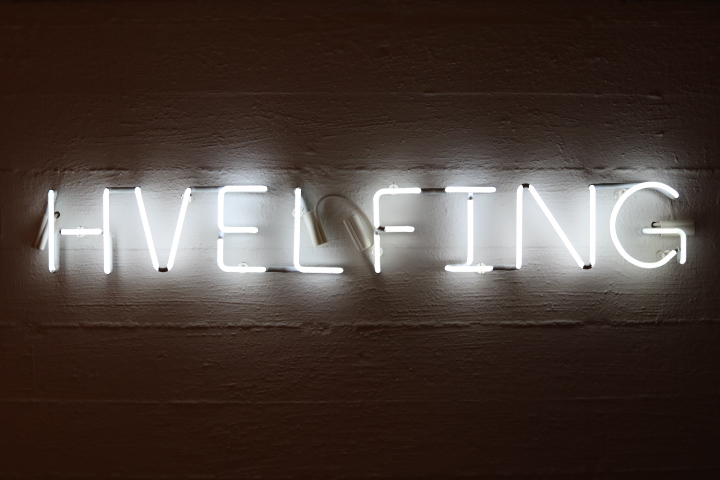 In our beautiful little design shop that opened with the intention of expanding the offer of the house by offering visitors the opportunity to see and purchase unique designs from all over the Nordic countries. The goal of the store is to offer customers new and fresh designs in combination with some of the classics.
The design store has grown over the years and the range extended, we offer a beautiful and unique range of designs from all the Nordic countries. You can find classic Nordic design, such as the famous Aalto vases, as well as new and exciting products from young and upcoming Nordic designers. The carefully selected collection is updated regularly for your inspiration.
One of the main goals of the store is to strive to support independent designers who wish to sell and promote their designs in Iceland. The store, like The Nordic House, has sustainability and environmental considerations as a guiding principle.
Opening hours 
Tue-Sun 10-17 (CLOSED – REOPENS 19.9.2020)