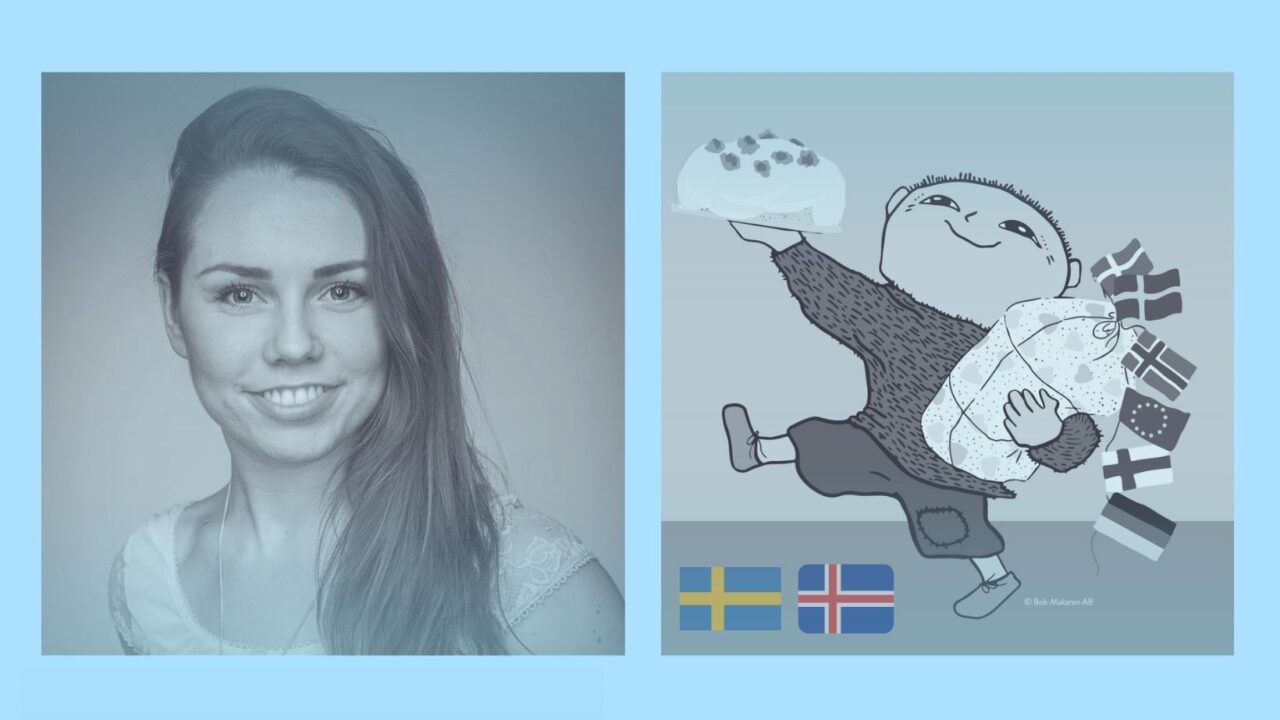 Sunday Story Hour – Swedish
The whole family is welcome to our Swedish Sunday Story Hour in the Children's Library at the Nordic house. A birthday-related story about Alfie Atkins will be read first in Swedish at 11 am to celebrate his 50-year-old birthday and our new exhibition Congratulations Alfie Atkins! This is the first story hour of the autumn and therefore we find it appropriate to read it in the original language that the Alfie Atkins stories were written in, as author Gunilla Bergström and Alfie originate from Sweden.
After the reading, people are welcome to stay at the library and discover our new exhibition where materials will be provided to make your own special birthday hat and decorations for Alfie. The exhibition also has its own educational material available at the library for those who are interested.
The storyteller is Inga Birna Friðjónsdóttir.
Inga is a musician and a fashion designer that grew up in Sweden. She has worked within the creative field and taught artistic subjects in primary schools and community centres around Iceland. Currently, she makes music under the name Blankiflúr and will take part in celebrating Alfie Atkins by reading one of his stories the 9th of October at the Nordic house.