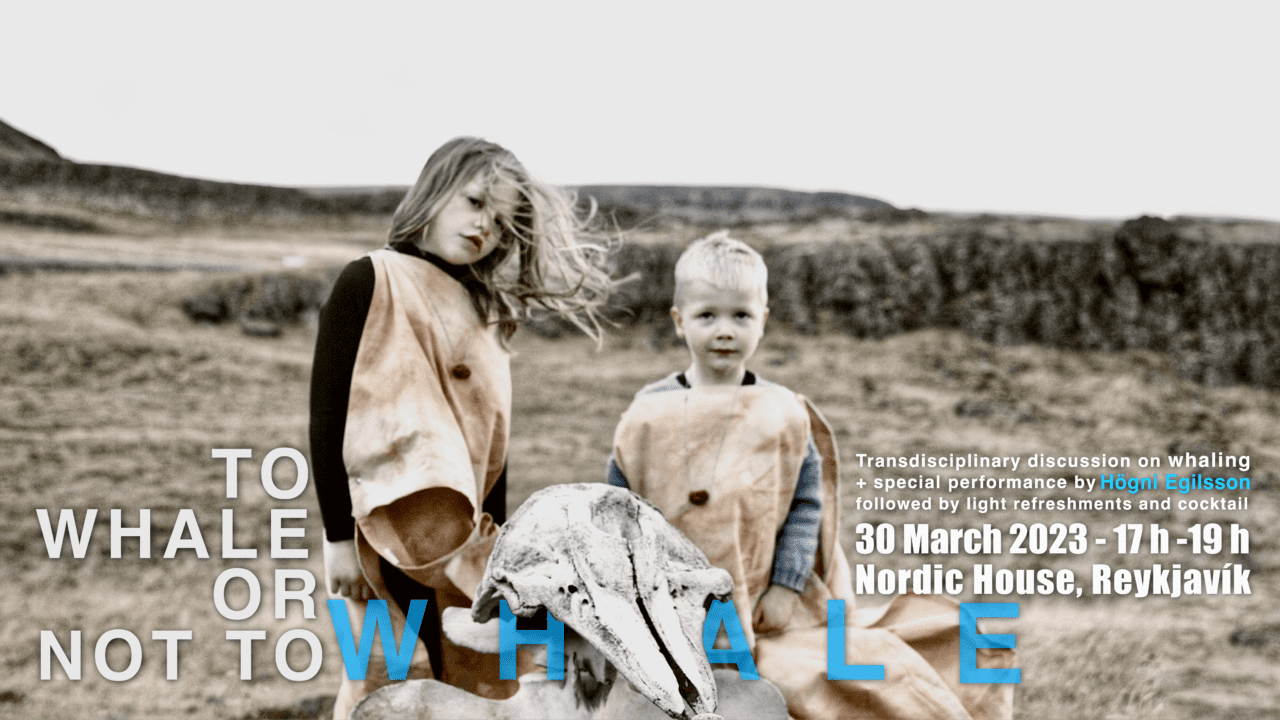 To whale or not to whale?
Discussions on whaling in Iceland from different perspectives, including ecosystem services of whales, ethical and nature rights issues, nature protection and sustainability, as well as biodiversity.
Speakers and panel members:
Ralph Chami, Assistant Director, International Monetary Fund
Árni Finnsson, Chair of Board, Iceland Nature Conservation Association
Helga Hvanndal Björnsdóttir, Nordic Youth Biodiversity Network
Kristín Vala Ragnarsdóttir, Professor of Sustainability Science, Institute of Earth Sciences, University of Iceland
Edda Elísabet Magnúsdóttir, Assistant Professor of Biology, School of Education, University of Iceland
Henry Alexander Henryson, Ethics Institute, University of Iceland
Halldóra Jónsdóttir, Medical Dotors Against Environmental Disasters
Micah Garen & Anahita Babaei, filmmakers
Hafdís Hanna Ægisdóttir, Director of Institute of Sustainability Studies, University of Iceland
Heiða Kristín Helgadóttir, entrepreneur.
Moderator: Katrín Oddsdóttir, lawyer.
Music performed by Högni Egilsson.
All welcome.
The event takes place in English and is organised in a collaboration of the Iceland Nature Conservation Association, the Nordic House and the Institute of Sustainability Studies, University of Iceland.
Light refreshments will be offered after the event.