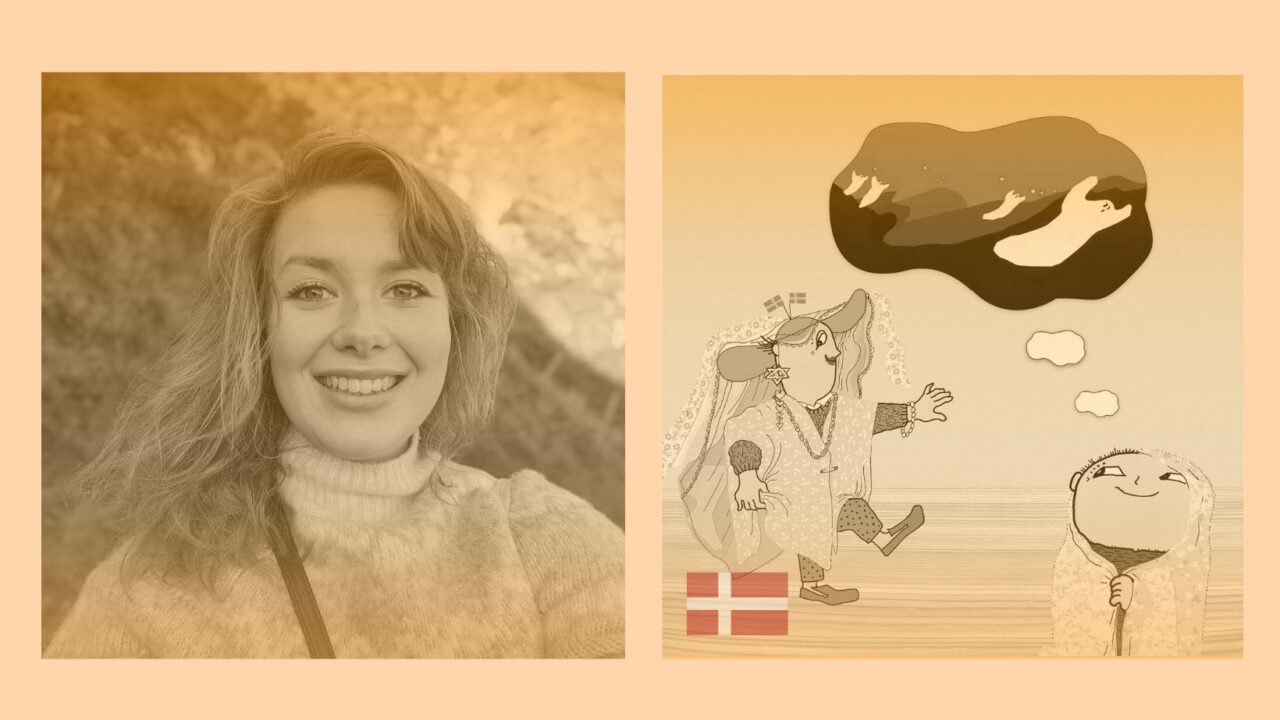 Sunday Story Hour – Danish
The whole family is welcome to our Danish Sunday Story Hour in the Children´s Library at the Nordic house. Halloween is approaching and what is more suitable than a spooky story from the Alfie Atkins-universe? The story will be a part of our interactive exhibition Congratulations Alfie Atkins! which celebrate him and Gunilla Bergström's authorship.
The picturebook Who's scaring Alfie Atkins? will be read in Danish at 11 am. After the reading people are welcome to stay at the library where materials will be provided to make your own scary mask. The exhibition also has its own educational material available at the library for those who are interested.
The storyteller is Camilla Ringkjøbing Jensen.
Camilla is newly graduated within Children's Literature and grew up in Denmark. Currently, she is an intern at the Nordic house to develop creative ideas and gain more insights into Nordic literature and collaboration in Iceland. She will be celebrating Alfie Atkins and Halloween the 30th of October at the Nordic house.