Rethinking Fashion: Family Workshop
Welcome to a workshop where unconventional and recycled materials will be used in design. Children and their families get to learn about fishing nets and magnetic materials while making reusable bags and key rings. The workshop is held in connection with the Nordic Youth Summit in Harpa, which emphasizes sustainability in fashion, and the Nordic house Children's library's new exhibition: Under the Polarice, which focuses on biodiversity and plastic in the Arctic Ocean.
The workshop is free and everyone is welcome!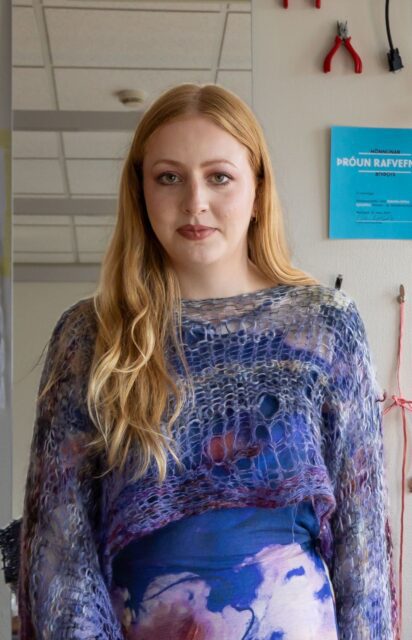 Rebekka Ashley is a designer focused on designing, developing and implementing sustainable solutions for waste materials. She has worked with unconventional materials in her creations, e.g. electrical cables, marine plastic, sail cloth and useless furniture. She graduated with a B.A. degree in product design from the Iceland Academy of the Arts in 2020 and was awarded the Blue Shell Award, which is issued by the Minister of the Environment, Energy and Climate, for excellent waste solutions in society in 2022.
Accessibility: The Children's Library is accessible for wheelchairs via the Hvelfing exhibition space. Please contact library staff for assistance. Accessible restrooms are on the main floor and all restrooms are gender neutral.