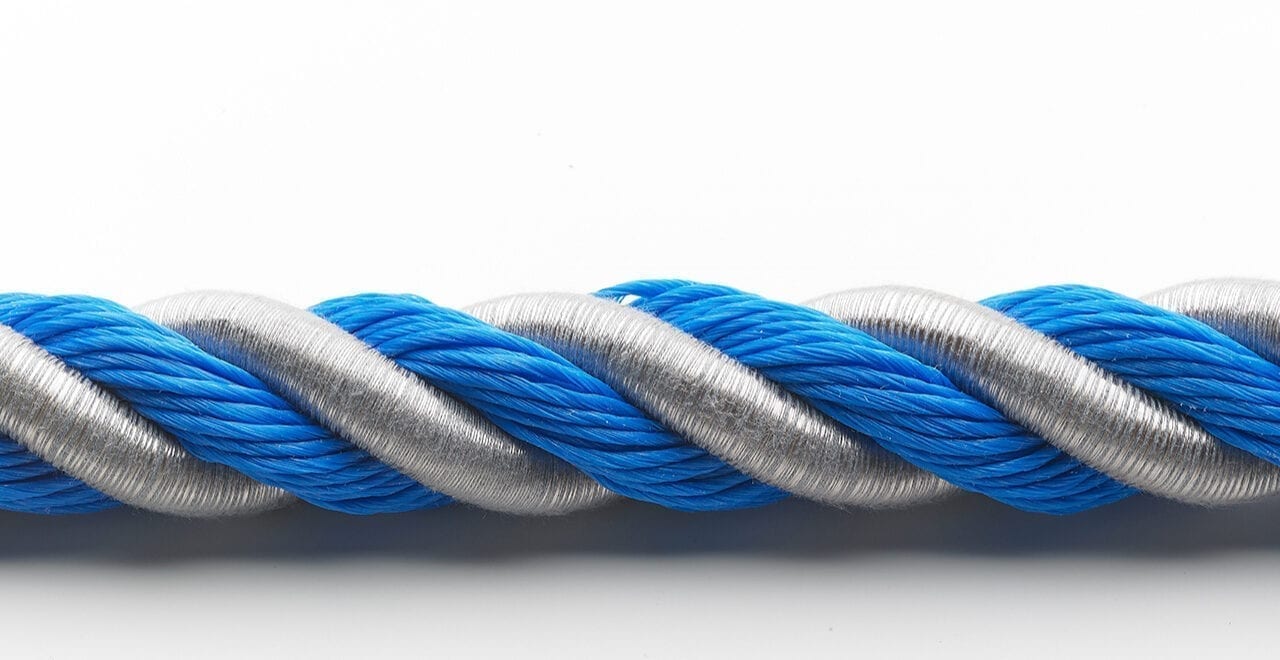 Knowing the Ropes is an interdisciplinary project that looks at the Rope within a contemporary Scandinavian framework. The project centres around two rope production facilities; Hampiðjan in Reykjavik, and Aarhus Possementfabrik. Producing ropes for two different worlds:The Drawing Room and the Sea.
The cultural site of Knowing the Ropes is located between these two worlds; the floating condition of the Maritime, where a rope can save a life, and a present day reading of the premodern, Victorian Interior. With its layered draperies that frame the inside while shunning the outside world, the Victorian Interior emerged as a contrast to an experience of societal instability, not unlike that of our current moment. Simultaneously it introduced the idea of the home-as-stage.
Our research manifests in a line of works including material experiments, video works and rope-related objects for a current home. Through these works we are probing contemporary issues of privacy, relationality and socio-spatial demarcation.
Knowing the Ropes will be presented through a series of travelling exhibitions with the first exhibition set to open at Reykjavik Art Museum in May 2021. To accompany the exhibitions, an expansive publication will operate as a work in its own right. Issued in sections, the publication opens up the project beyond the spatial and temporal boundaries of the physical exhibitions, and will include research, commissioned essays and transcribed, oral histories.
The term "Knowing the Ropes" means to understand ones craft or profession. The origin may be nautical, referring to sailors that had to learn the function of each rope on the ship. Or it may come from the Theatre, where ropes are used to raise sceneries.
Opening hours during publication day in
May 19th 10:00 AM to 5 PM
Participants
Þuríður Rós Sigurþórsdóttir