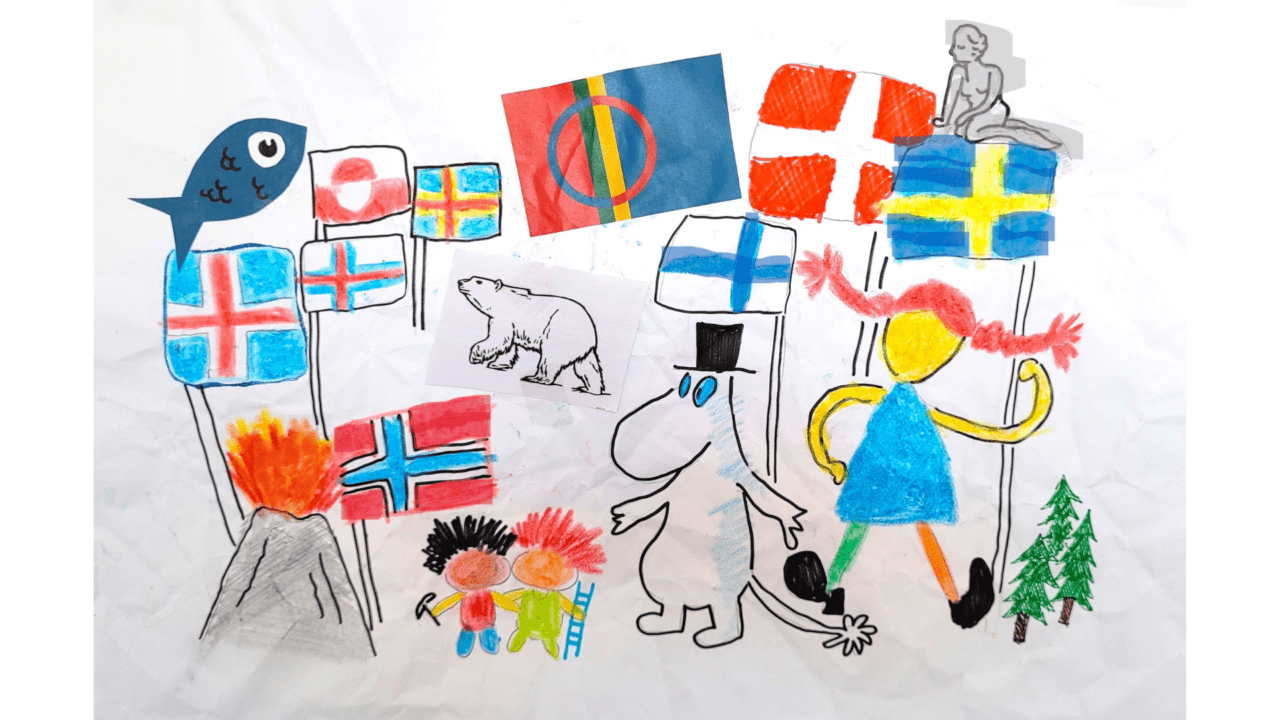 NORDIC IDENTITY IN CHILDREN'S LITERATURE: A dialogue on Children's literature and cultural identity
What have Astrid Lindgren, Tove Jansson, and Jón Sveinsson "Nonni" meant for national and cultural identity? How have Nordic stories and fairytales for children shaped the idea of what is typically Nordic?
Welcome to the Nordic House on November 30th, at 19:00, for a conversation about how children's literature reflects and influences our perception of Nordic culture and community, and its impact on complex issues surrounding Nordic identity.
19:00 Introduction to the theme "Nordic Identity in Children's Literature"

19:10 Panel discussion

20:00 Audience Q&A

The event can be followed live on stream here
In the panel:
Jón Yngvi Jóhannsson is a lecturer in literature at the University of Iceland, specializing in Icelandic literary history. He is an active literary critic and participated in the anthology trilogy På tværs af Norden, part of the Nordic ministers of culture's children and youth literature project "Lyftet", where he wrote about the impact of Icelandic children's literature on Icelandic and Nordic literary history.
Linda Ólafsdóttir, an author and illustrator, is currently known for her book Ég þori! Ég get! Ég vil! about the Icelandic women's rights march in 1975. Margrét Tryggvadóttir, a former member of Althing, has worked in the publishing industry and as a writer. Together, Linda and Margrét co-authored the book Íslandsbók barnanna (2016), which won Reykjavik's children's book award for its illustrations, and Reykjavík barnanna (2021). Both books have been highly praised and depictis Iceland's and Reykjavik's history, culture, and nature.
Mia Österlund is a prominent literary scholar and docent, working at Åbo Akademy with a focus on gender, queer theory, and girlhood studies in children's and youth literature. Mia is an esteemed expert in Nordic children's literature, particularly in Swedish and Finland-Swedish children's literature, and one of the editors for the academic journal Barnboken. In her contribution to the anthology trilogy På tværs af Norden she discussed the development of Nordic children's book research.

Moderator: Lukas Olsson, literature intern at the Nordic house, holds a master's degree in Children's and Adolescent Literature and a bachelor's thesis in History of Ideas, with a focus on the national romantic influences on Swedish children's book author Elsa Beskow. 
The event is free, and everyone is welcome! The event will be held in English.

ACCESSIBILITY: The auditorium and toilets are wheelchair accessible. The toilets are gender-neutral.