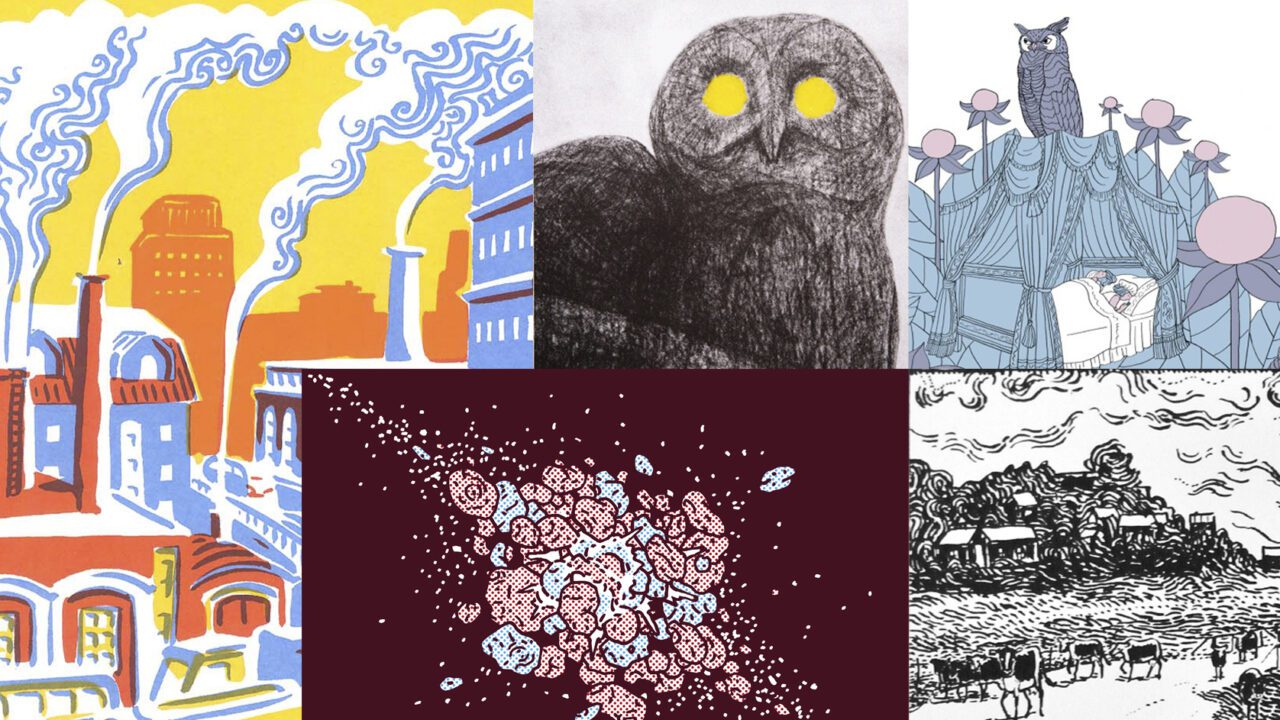 Kutikuti: The Hallway Show
The exhibition presents a collection of the printed artworks and originals from six Kutikuti collective members who visit Iceland in April 2022.
KUTIKUTI is a non-profit contemporary comics association and artist collective formed in Finland in 2005. The core of Kutikuti consists of ca. fifty members who make, teach, and publish comics. We operate internationally with an aim to maintain and develop comics as an art form. Kutikuti association membership is available for Finnish contemporary comics artists and contemporary comics artists living in Finland.
The artists:
Terhi Ekebom´s works are studies of the dark winter nights in Finland and the dreamy world of the owls.
Heikki Rönkkö presents a brief contemplation on heat and water on planet Earth.
Hanneriina Moisseinen's graphic novel shows an old milkmaid longing for her cows.
Miissa Rantanen's drawings are about the life of owls and quantum physics.
Sanna Hukkanen draws relationships between trees and humans, and imagines ways of surviving in this world.
Emmi Valve is showing prints.
www:
https://www.sannahukkanen.com/
https://www.instagram.com/terhiekebom/

https://www.cargocollective.com/moisseinen/
https://www.heikkironkko.com/
Works are sold by the artists during 21.-24.4.