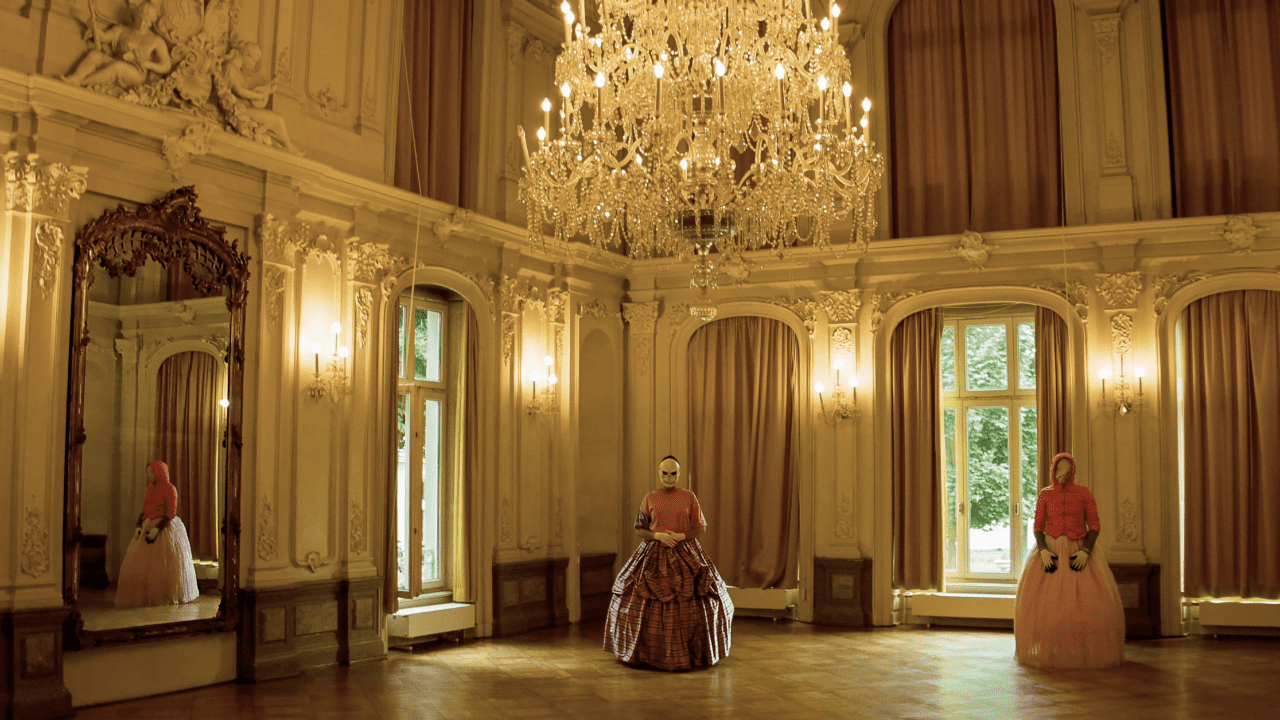 FILM SCREENING: in relation to the exhibition Nightmare Fuel
FILM SCREENING with Laura Sundermann and Krzysztof Honowski in relation to the exhibition Nightmare Fuel at Y gallery.

Screening from 19:00 – 19:35
Q & A with the artists from 19:35 – 20:00 (in English)

Beasts of No Nation by Krzysztof Honowski with Laura Sundermann
(9:28 min)
An essay film about crowds, nationalism, and the loneliness of rollercoasters. Beasts Of No Nation explores exile as historical fact, as well as the alienation of people from their societies and from themselves.
The film has been on view on the following occasions: Premiere at Ruhrtriennale 2019, shown in competition at the International Short Film Festival Oberhausen 2020, further screenings include Molodist Filmfestival Kiev 2021,  Istanbul Experimental Film Festival 2021, and Golden Ger Film Festival Mongolia 2022.

Black Kryptonite Mountain by Laura Sundermann and Krzysztof Honowski.
(23:00 min)
Laura Sundermann and Krzysztof Honowski present a new moving image work concerning the mythical representation of the Achilles Heel. Whether Achilles or the never believed Cassandra, Myths concerning heroes and their unexpected weaknesses are present throughout mythology, whether in Iceland, Greece, or in comic books. Honowski and Sundermann present a work from the vantage point of the post-pandemic present that will seek to describe the European compact, and the present unexpected exhaustion of the people involved in it, as well as meditate on the contemporary interpretation of vulnerability, DC Comics' superheroes' Kryptonite. What can we learn from the ever-present desire to be superhuman? And what does it mean to be cursed by the Gods?
Curated by: Claire Paugam & Christopher Gerberding
ACCESSIBILITY: The Auditorium and bathrooms are wheelchair accessible. Bathrooms are gender-neutral.