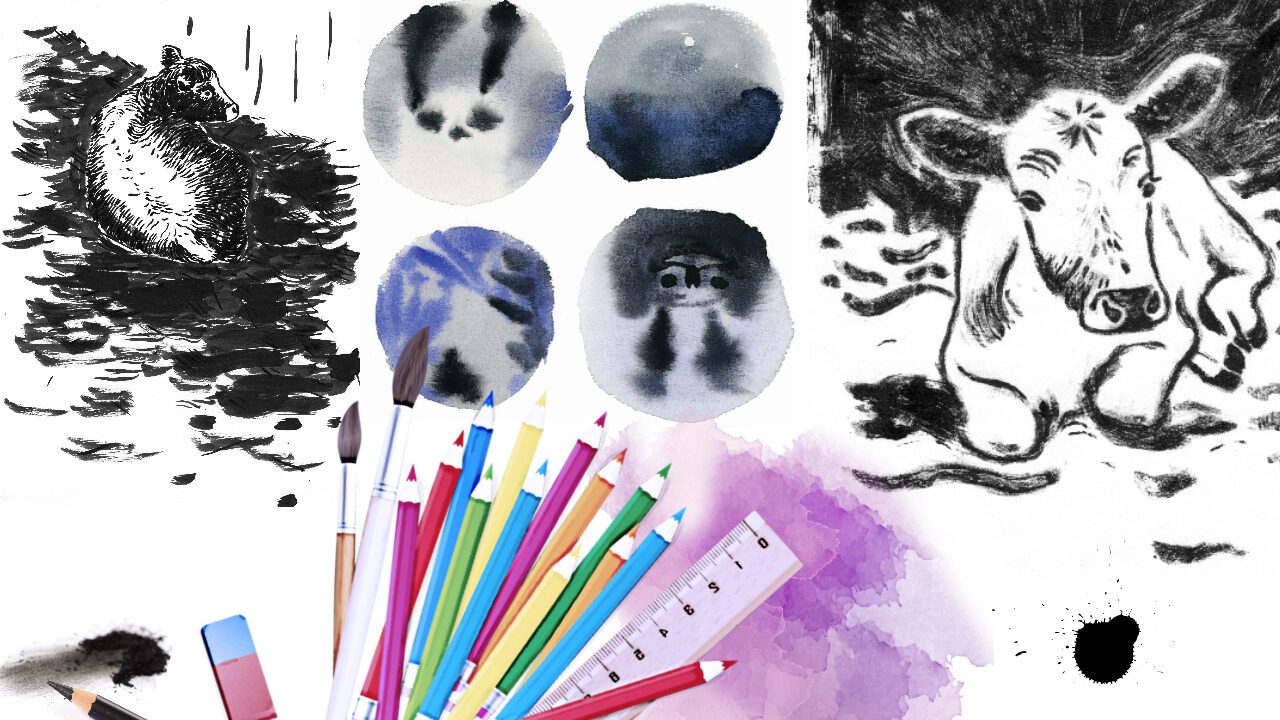 Encounters with Animals – Family workshop
Encounters with Animals –  Family workshop
Have you ever met an animal in a way you'll never forget?  Or did you hear an amazing story about an animal?
At the workshop guests get the chance to and share stories about animals and animal encounter by drawing comics with the help of professional comics artists from Finland. It will be possible to make a short comic or start a longer story that can be finished at home.
The teachers are Hanneriina Moisseinen and Terhi Ekebom, both professional comics artists from Finland and members of the Kutikuti collective. Their work can be seen at a new exhibition in the hallway of the library of the Nordic house.
Language of the workshop will be Finnish, Swedish and English.
The workshop is for free and everyone is welcome!
Terhi Ekebom (b. 1971) is an Helsinki-based artist, graphic designer and illustrator. She has studied at the Aalto University School of Arts, Design and Architecture and the Metropolia (EVTEK) Institute of Art and Design. As an artist, Ekebom is an open-minded experimenter who is at home in the field of illustration, wall painting, public art and installations. Ekebom published her debut comic book A Cow's Dream, in 2001, and since that she has published various comic books, and participated in international anthologies. The Finnish Comics Society awarded her the Puupäähattu prize in 2014. She is also interested in creating wall paintings and public art. She was the guest artist at the Rural Urban Art Street Art Festival in Estonia 2019. She has made public art for example for Helsinki University Main Library, Korkeakoski comprehensive school, -Kerava Art Museum collaboration. The next public art piece will be revealed in Vaasa 2022.
The graphic novel artist Hanneriina Moisseinen (born in Joensuu, Finland in 1978) has got an artistic background in fine arts. Her artworks have been shown in exhibitions in art galleries and museums in about twenty countries. So far she has published four graphic novel albums that have been translated to several languages, directed two animation films and worked on other projects in the field of visual arts. She has won several prizes for her work, including the Puupäähattu prize from the Finnish Comics Society 2021, Prix Artémisia "Mémoire" 2019, Akseli Gallen-Kallela art prize 2018, William Thuring art prize 2017, Beautiful book prize and State Prize for Comic Art in 2016.