DESIGN MARCH: Nordic Design Tradition in Argentina
Designer Bettina Nelson's work draws on her time spent in Buenos Aires. The Lola wicker chair was developed alongside the local architect and craftswoman Dolores Mallea, and the wallhanging is part of a suite of tapestries named Elena. The material for the tapestry came from Argentina's last remaining rolls of formio, a natural fibre that was used to make rope and string from the beginning of the 19th century but dropped out of production in the 1990s when it was replaced by plastic.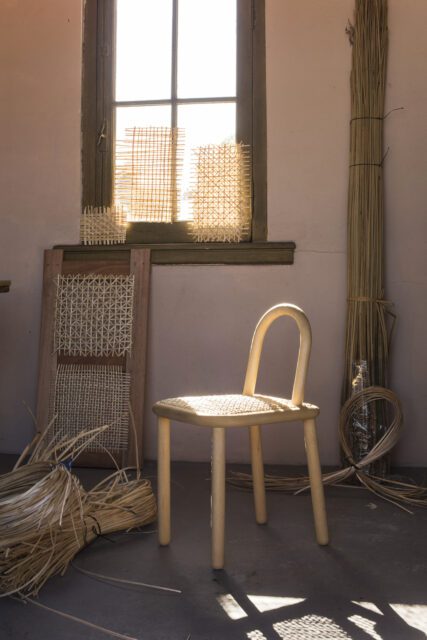 Bettina Nelson, drawn towards the beautiful colours of the fibre, tracked down some of the last remnants and created a series of tactile works that subtly reference the 1990s, with abstract motifs of plastic straws and cigarettes, "an era when I became a teenager with all its 'plastic fantastic' attributes", she says. The weaving of these motifs in the material that plastic once replaced is her humble approach to dealing with some of the choices made in the past.
Opening Hours: 
Wednesday-Friday 10:00 – 21:00
Saturday- Sunday 10:00- 17:00


Welcome to the Design March opening in The Nordic House: Thursday at 17:00-19:00
Saturday at 13:00 Bettina Nelson will welcome guests for a talk about the project.