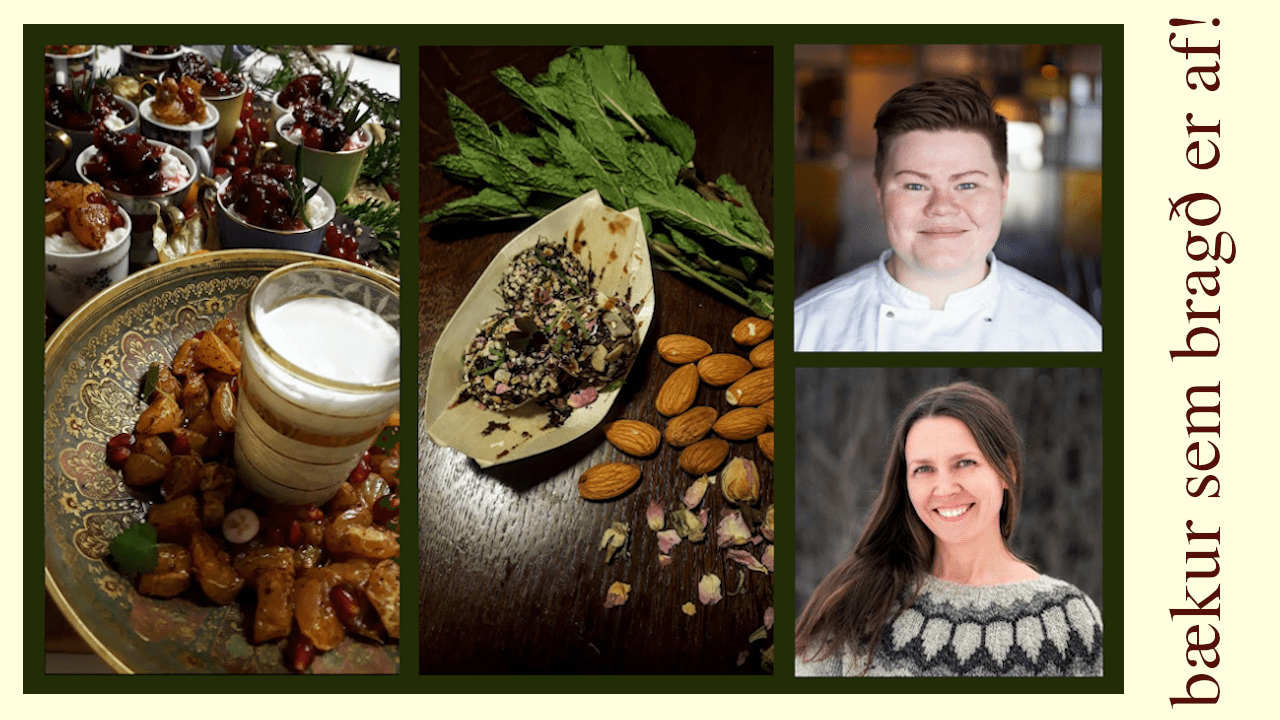 Confect, chocolate and sweets – When books taste of December
Come and experience how to make delicacies that taste of December! Silla Knudsen from Sono and Helga Haraldsdóttir will show and tell in Icelandic and "Blandinavian" which ingredients and recipes give the perfect atmosphere of enjoyment and self-pampering in the winter. You will yourself be making sweets, spicy chocolate and confect, while you taste a nice and spicy drink. The event is also for children accompanied by adults.
Be aware that nuts can be included in the manufacture of the December delicacies. 
There is limited space and therefore free tickets must in advance be reserved on here.
Photo: Alex Hatfield, Silla Knudsen and Heiðrún Fivelstad