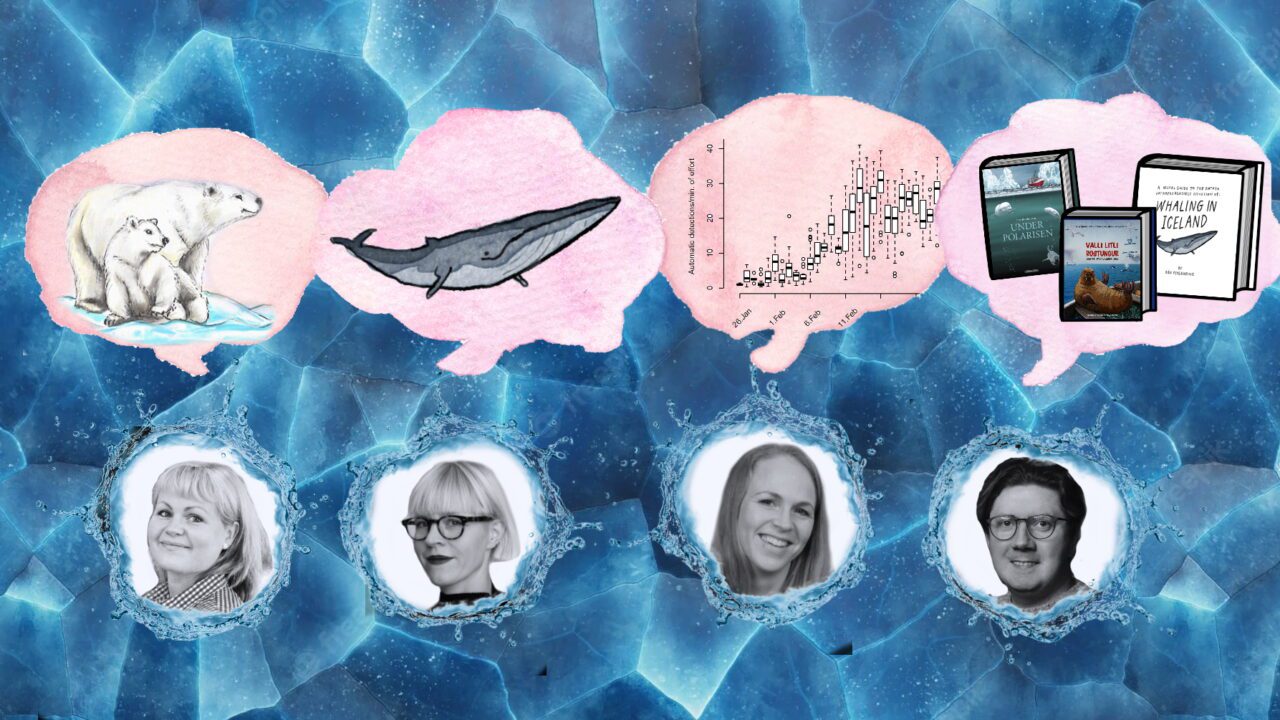 BREAKING THE ICE: A conversation about literature and the ocean
How does one use literature, illustration, and research to mediate life beneath the polar ice, in a way that captivates and educates the minds of children, young people and adults alike?
Join us at the Nordic House on Tuesday the 21st of November at 19:00 as we set the stage for a panel discussion featuring three individuals, who have all published children's books, and through their professions have worked with life in the ocean. We will get an insight into their craft, how they work, who they are, and what drives them, as we discuss relatable and current topics about life in our surrounding ocean.
Line Renslebråten is from Norway and has written and illustrated many non-fictional books for children. Recently the children's exhibition "Under the Arctic Ice" opened in the Nordic House. The exhibition uses many of Line's awe-inspiring illustrations to teach young visitors about life in the arctic ocean.
Rán Flygenring, is an author and illustrator from Iceland. Earlier this year she creatively published her own whaling report, which sparked a lot of debate. She joins us onstage to talk about her recent adventures in storytelling and environmental activism.
Edda Elísabet Magnúsdóttir, is an Assistant Professor in Biology at the School of Education at the University of Iceland, and a leading expert in the behavior of whales. She will bring her scientific expertise to the panel discussion, revealing the secrets of these magnificent creatures.
The conversation will be moderated by Erling Kjærbo, Head Librarian at the Nordic House. He is from the Faroe Islands, where the ocean has played a big part in shaping cultural heritage.
Admission is free and everyone is welcomed.
ACCESSIBILITY: The Auditorium and bathrooms are wheelchair accessible. Bathrooms are gender-neutral.