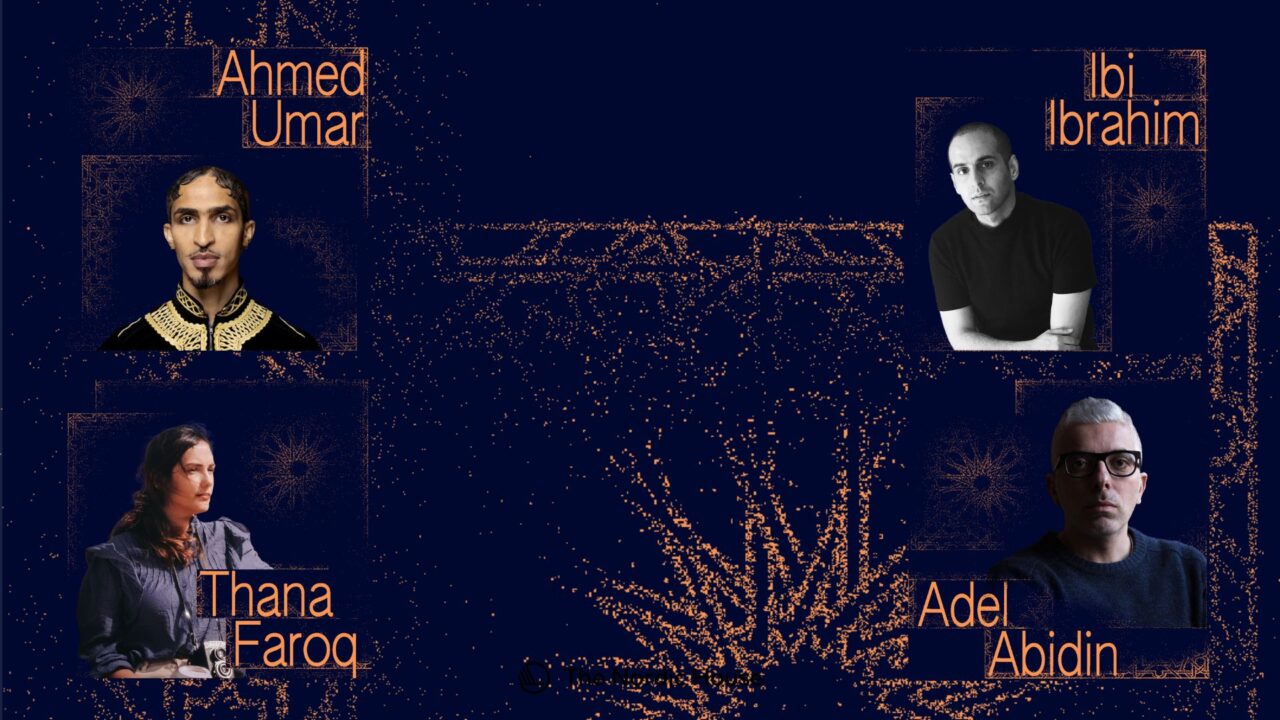 ARTIST TALK: For Those Who Couldn't Cross The Sea
Welcome to an artist talk with artists Adel Abidin, Ahmed Umar, Thana Faroq and Ibi Ibrahim.
Sema Erla Sedaroglu* will take part in the conversation and give a short talk before we start.
Curator Elham Fakouri 
leads the conversation.
This conversation will be held in English.
For Those Who Couldn't Cross the Sea is a multidisciplinary group exhibition that features the works of five Middle Eastern artists. The exhibition reflects on the experiences of refugees and migrants, as well as the challenges they face in their search for a new home. The aim of the exhibition is to build empathy and highlight patterns of trauma, erasure, identities, belonging, and home.
Artists: Adel Abidin, Ahmed Umar, Ibi Ibrahim, Thana Faroq, Pınar Öğrenci
Curator: Elham Fakouri
Graphic Design: Janosch Bela Kratz
*Sema Erla is an activist, educator and researcher. She has been involved in human rights activism for years and has been leading in the fight against xenophobia, racism and hate speech in Iceland. She is the founder and president of Solaris – an aid organisation for refugees and asylum seekers in Iceland, founded in 2017. The main purpose of the organisation is to respond to the emergencies that many refugees and asylum seekers experience in Iceland, to push for a fair and just treatment of all people with refugee background, to ensure that the human rights and dignity of refugees and asylum seekers is respected and to contribute to their empowerment and inclusion.
Accessibility: ELISSA (Auditorium) is on the upper level (main hall) and has good accessibility. The main hall is accessible with a wheelchair ramp. All restrooms on both levels are gender neutral but please note that accessible restrooms are only on the first level (main hall) and not on the lower level of the building.
The exhibition takes place in Hvelfing exhibition space that is on the lower level of the Nordic House. The space is accessible with a staircase from the west side of the building or an elevator from inside the main hall.
We are always learning about accessibility needs, please let us know if you think your needs are not met and we will make sure your visit will be a pleasant one. Contact: kolbrun@nordichouse.is