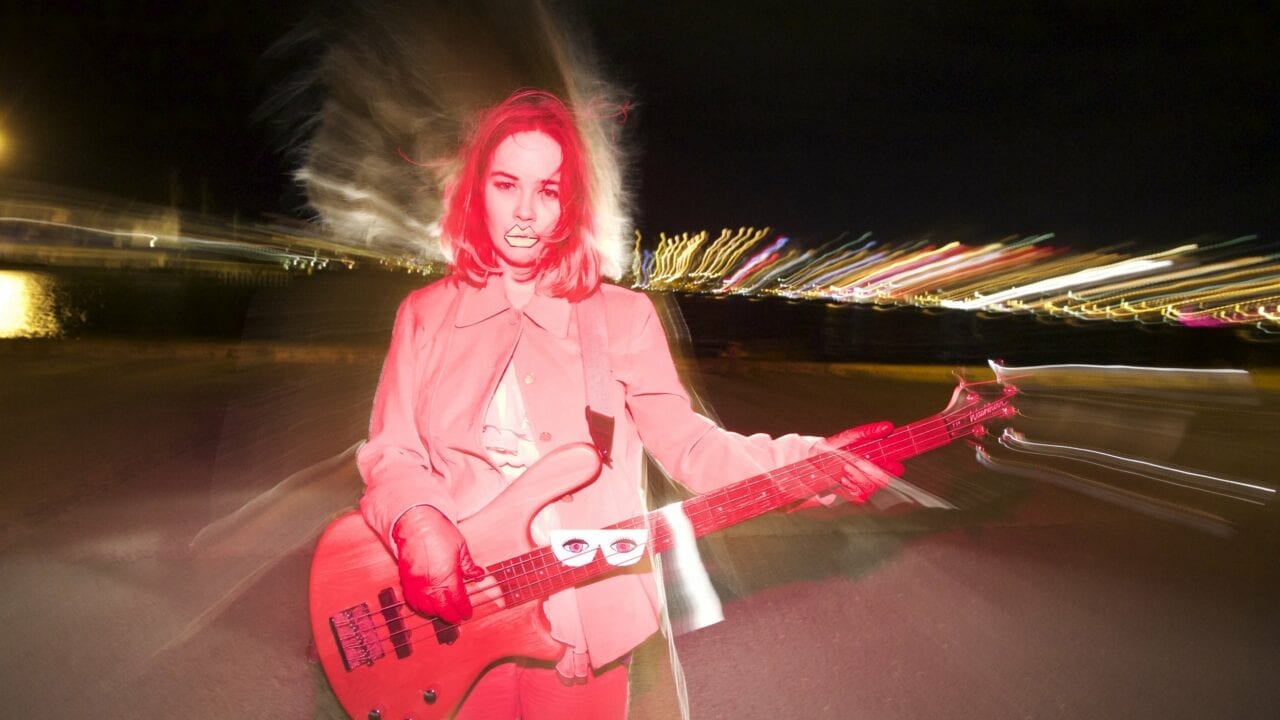 Picknick Concerts: K-óla (IS)
K.óla (Katrín Helga Ólafsdóttir) is a 24 year old artist from Hafnarfjörður. K.óla does not want to do things that she finds boring, like endless practise in classical piano or jazz, but instead she wants to compose her own songs as well as make music videos, sew books and work with other artists. She has released the albums Allt verður alltílæ and Plastprinsessan, which have received well-deserved attention. The music is characterized by both humor and seriousness, and the message is, among other things, that we should be careful not to suffocate ourselves in the plastic paradise. A timely remark.
Interview with K.óla: 
You explain your music as colorful without strict rules. Where do you get your inspiration from?

Artists who makes a whole package matching the music, like a whole universe around the music. A song is not just a song. I really like to dive into those kind of universes. Everything that you accidentally listen to is always gonna sink in in some way, and I probably get inspired by a thousand more things than I'm aware of.
When listening to your music and going through your Facebook-page, I get the feeling that you can make a song out of the sound from the dishwasher.

Thank you, I really like to do different stuff. On my album Glasmanía I was working with the sound from wine glasses, I got hyper focused and felt good about it. I can't do stuff if I'm not really into it. I could do a song of the dishwasher sound  but I think it would be a boring song, because I would just think about that I need to do the dishes. 
But you play a lot of instruments? 
I started playing piano when I was young, and electric base three years ago. That was really freeing because I did not know what I was doing.  It was a new tool to figure out something unexpected. I like to think in unexpected ways to make music – so many things have instrumental possibilities, that we often forget because we don´t think about it as an instrument. A treadmill or a glass is an instrument as soon as you use it as that. As soon as you sit on a rock outside it is a chair. 
You are sewing your own books, how come?
It started when I got a lot of paper from a paper factory for a project, and after the project I had so much paper left. Once I got an hand sewed book from my ex boyfriend, and now  I just started to experiment how I could make books myself. When I'm making music, my  head and my ears are full of that, but when I make books I'm making something physical, which music can't always be. I use one as a calendar, where I write all my plans, pictures, chords and ideas that come to my mind. It helps me to structure and have an analog life behind social media and digital stuff. I love to go to concerts, stop listening actively for a while, open a book and start writing. Feel the music and see what comes out from there.
What can the audience expect from your concert on Sunday?

It will be a very stripped concert, with me on the base, my guitarist and a drum machine. This will be my first concert for an audience without masks for the first time since so long, and it feels very nice that you can start to see people smile again.