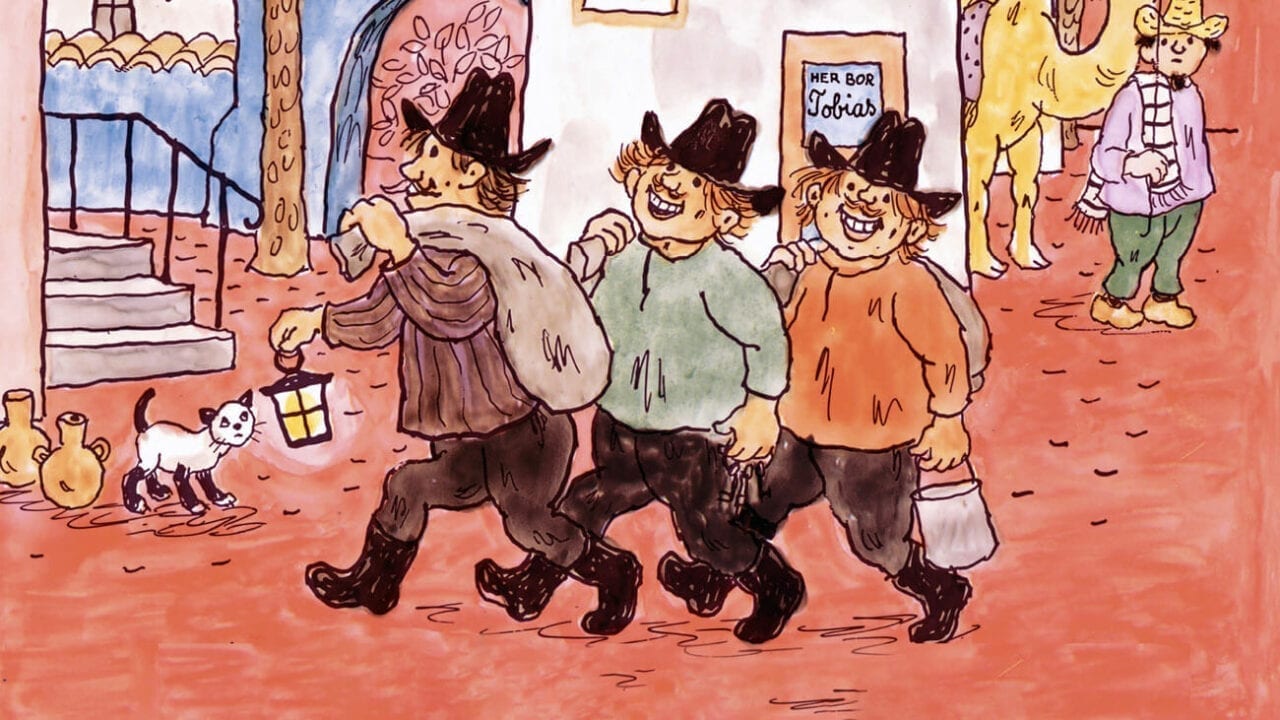 It is 65 years since the book about Aunt Sophie and the robbers Casper, Jasper and Jonathan was published, we are exhibiting drawings from the Cardamom Town by author Thorbjørn Egner.
Icelanders and Norwegians have a lot in common; from old culture until now, the relationship with the sea, changing weather, NATO-members, EEA and nordic cooperation.
But we also have another common denominator: the author and artist Thorbjørn Egner. In both countries we've learned as children, that stolen gingerbread does not taste as good as bought gingerbread. We have learned that we must not forget to brush our teeth. We've learned that we shouldn't bother others, but instead be fair and kind, and otherwise do as we please. Norwegian and Icelandic children still fall asleep to «So ro lillemann» and «Dvel ég í draumahöll».
At the Norwegian Embassy in Reykjavík the staff is made up by both Norwegians and Icelanders. Egner's Legacy is something we share. Therefore, it is especially pleasant to have part in realizing the exhibition with the fine illustrations from Egner's Cardamom Town. Bjørn Egner, the son of Thorbjørn, was kind enough to send us these drawings which have now been enlarged and decorate these walls. Now we are very much looking forward to having the theatrical performance of "Cardamom Town" put on, at the National Theatre of Iceland.
By the way, did you know that there is a real Cardamom Town where you can ride a tram, get a scolding from Aunt Sophie, and spend the night? It is located at the Animal Park in Kristiansand, in the very south of Norway.
Kind regards, from us at the Norwegian Embassy in Fjólugata 17.