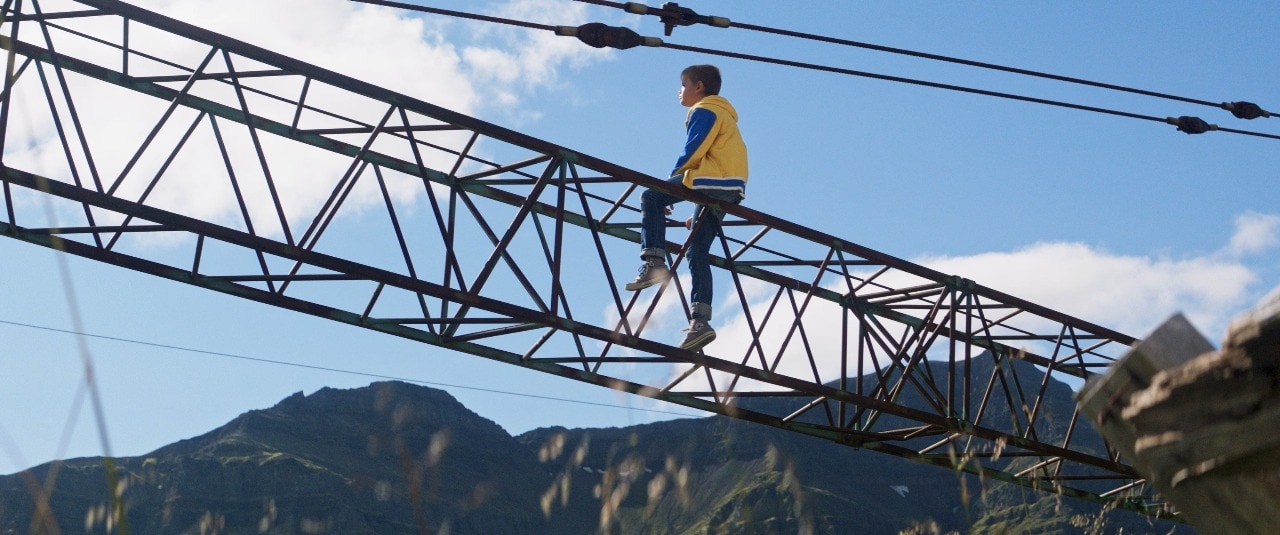 Lukket event
TEOFRASTUS
A tale of freedom and compassion, set in the Soviet Estonia of the 1980s, as experienced by a cat and recounted by its owner. Cat Teofrastus lives a homeless life at a train station. One day, he is offered a home by a family living in a nearby countryside house. However, this happy life is cut short when the cat is taken to the big city and gets lost on the streets. Will Teofrastus find his way back to happiness?
Estonia / 2019 / 15 min / Short Animation / Family
Director: Sergei Kibus
EN ROUTE
When Inay (9) and her little brother have to join their father on a special trip through the city, she tries everything to cause a delay. She knows that if they arrive late at their destination, she will be rewarded with loads of sweet desserts.
Netherlands / 2019 / 10 min / Short Fiction
Director: Marit Weerheijm
Writer: Marit Weerheijm
Producers: Loes Komen, Eva Verweij
ISLAND LIVING
In a remote village in the East Fjords, an inventive boy, frustrated with the slow village lifestyle, embarks on a journey of musical discovery. Joined by a new friend, he enters the local talent competition in an effort to rebel against the tedious duties of everyday life.
Viktor Sigurjónsson ICE 2020 / 30 min
Iceland / United Kingdom / Denmark/ 2020 / 30 min / Short fiction / Drama
Director: Viktor Sigurjónsson
Producers: Atli Óskar Fjalarsson & Viktor Sigurjónsson
World Premiere
KIMYA
Josie's childhood home has always been open to guests and the doors are never locked. Josie has never liked the people or the noise that much though, and sometimes doesn't even feel like a part of her own family. When Josie finally gets to be home alone for the first time, she thinks it's going to be the best day of her life. She soon realizes however, that her home might be too quiet on her own.
Netherlands / 9 min / 2019 / Short Fiction
Director: Amira Duynhouwer
CITY NR. 13
STAD NR. 13
A spacecraft has failed in its mission and can crash land on Earth at any time. In a small Swedish town, everyday life seems to be lukewarm as usual. Moments from life in the city are interspersed with eleven-year-old Omar's philosophical thoughts.
Sweden / 8 min / 2020 / Short Fiction
Director: Salad Hilowle
Writers: Sagal Farah, Salad Hilowle
Producers: Salad Hilowle, Henrik Pekkari
European Premiere / Evrópufrumsýning
LOLO
Lolo, an 11-year-old boy, and his best friends are trying to understand their sexuality and identities. Leandro Goddinho is a Brazilian filmmaker dedicated to LGBTQ+ issues.
2019 / 14 min / Brazil and Germany / Short Fiction
Directors: Leandro Goddinho and Paulo Menezes
OCTOPUS
AHTAPOT
Octopus is a short film that follows 8- and 9-year-old best friends Ece and Efe on a hot, lazy summer day at the Aegean seaside. Ece and Efe encounter various adults until they get tired of being pushed around and make a plan to prove themselves. But they are not aware of the price that they will have to pay for it.
Turkey / 2019 / 12 min / Short Fiction
Director: Engin Erden
Writer: Engin Erden
Producers: Engin Erden, Mehmet Seçen
Nordic Premiere