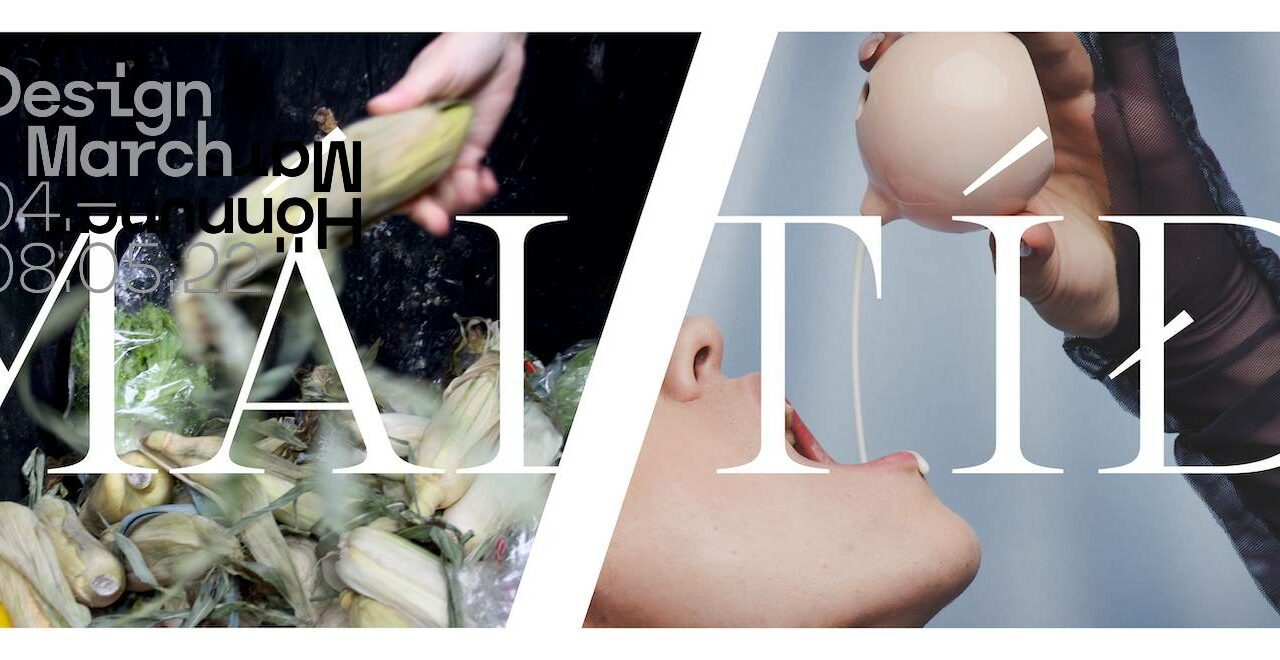 Översättning finns tyvärr inte. Vi ber om ursäkt för besväret.
Multi-sensory edible experiences by Elín Margot and Pola Sutryk, inviting participants to physically interact with food design: "Carnal Dinner" – exploring the relationship between food and sexuality and "Waste Feast" – focusing on reclaiming food waste and celebrating things considered "trash".
MÁL/TÍÐ is a project born in 2021, connecting designers, artists and chefs working on the intersection of these disciplines. Our members focus on projects that challenge our current food culture and explore plausible alternatives inspired by new technology, philosophy and human sciences.
Using senses, such as taste and smell, we create new food narratives and bring lights on hot debatable topics such as food waste, climate change, feminism and globalisation.
For Design March we created two multi-sensory edible experiences where participants are invited to physically interact with food design.
About Carnal Dinner:
Food is intimately connected to our sexuality. Stop eating and you'll lose your sexual appetite. On the other hand, take a look at erotic or gastronomic pictures and your body will present signs of excitement. "Carnal Appetite" is Elín Margot's research project on the relationship between food and sexuality, resulting in the creation of ceramic objects designed to highlight the sensual pleasure of eating.
On Sunday 8th of May, guests are invited to connect with their food sensuality. Through 7 tasting courses participants will experience the meal with all their senses and explore their personal eating pleasure. Experience is designed in collaboration with chef Pola Sutryk.
SOLD OUT