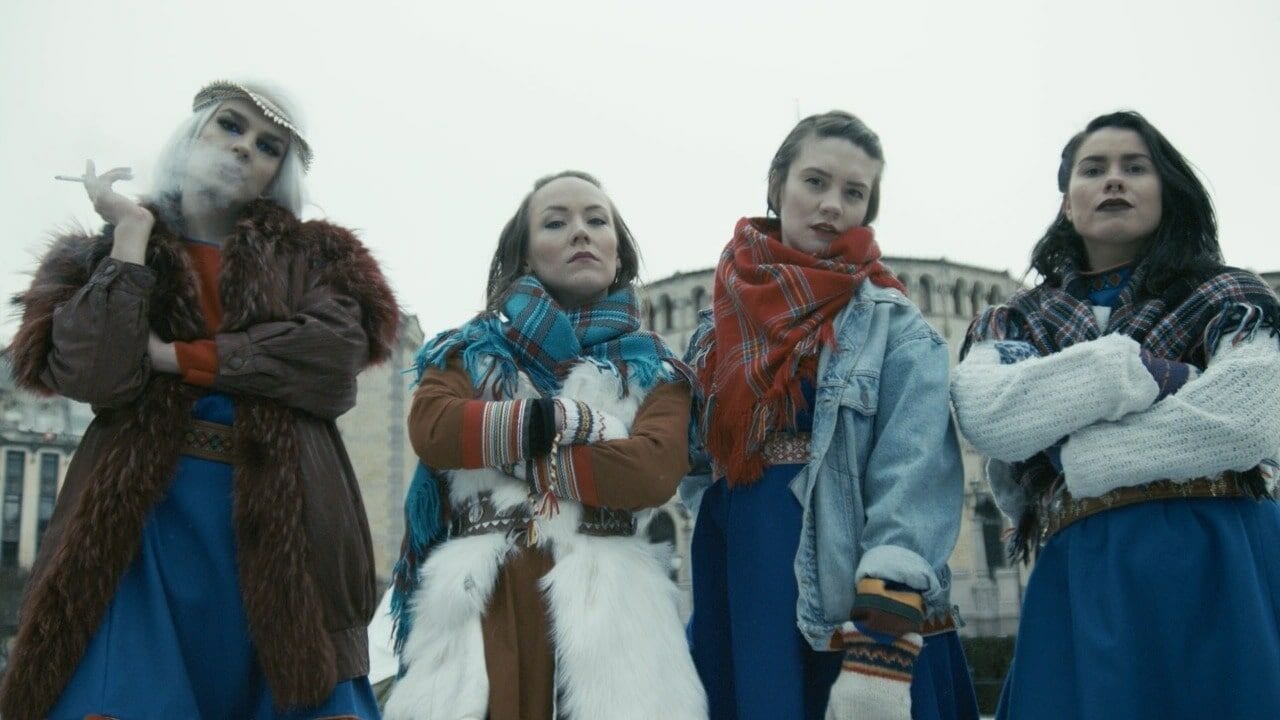 Riff – Samiske Kortfilmer
WOLF
GUMPE
In the wilderness of the tundra somewhere in Sápmi, a reindeer herder and his daughter are in a lávvu relaxing and enjoying life. Suddenly, far away they hear the sound of a snowmobile, clearly moving towards them. The father prepares his daughter for what might happen.
Norway / Short Fiction
Director: Ken Are Bongo
THE SÁMI HAVE RIGHTS
Sámiin leat rievttit
The Sámi Have Rights is a short film that consists of three stories, February 6th, 1981, The Sámi Have Rights, and Don't Fuck With Me, that form a trilogy of Norway's shame against the Sámi people. The film was world premiered in Tromso International Film Festival in 2019.
Norway / 2019 / 11 min / Short Documentary
Directors: Elle Márjá Eira & Mai-Lis Eira
SHELTER
Suodji
Suodji is a short film adaptation of an old story from Utsjoki, Sápmi, to the present. It is a legend of what the director's relative, Ovllá-Ivvár Helander, did during the Spanish flu epidemic in 1918 in Utsjoki. Ovllá decided to fool Death and take his fate into his own hands.
Finland / Short Fiction
Director: Marja Helander
RIBADIT
PULLING IN THE BELT
Ribadit (Pulling in the belt) was a tradition in the Sámi village Guovdageaidnu. In this film we meet two elders who have experienced this. Director Elle Sofe Sara is orchestrating this tradition to life with Sámi youth and dancers.
Norway / Short Documentary
Director: Elle Sofe Sara
AQUARIUM
Akvarium
The young boy Amir is about to freeze to death and is forced to find shelter from the ice cold winter storms. This leads to an unexpected meeting between the past and the present.
Short fiction / Norway
Director: Yvonne Thomassen
THE TONGUES
 Njuokčamat
The edge of the reindeers tongue holds all the lies and shall not be eaten, the one who eats it, will become a liar.
Norway
Directors: Marja Bål Nango & Ingir Bål
Producers: Elisa Pirir