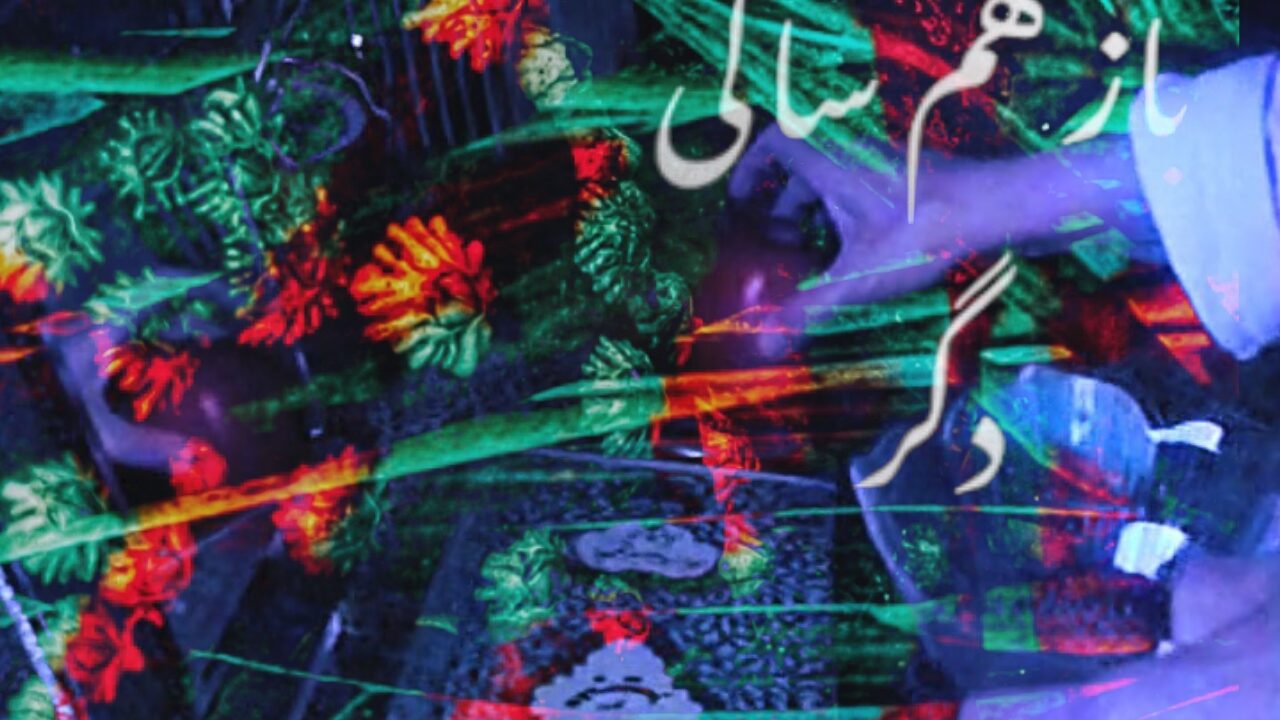 JUST ANOTHER YEAR: Persian New Year
Join us on the 21st of March:
The first day of spring where we celebrate *NOWRUZ* –
the Persian New Year, with a special screening of 5 films, directed by 3 female Iranian directors.
In the Auditorium Elissa:

– The Sparrow is Free (2021) Dir. Niki Kohandel 

 (14 min)



In an empty house, a young woman hears a voice. The tales it evokes lead her to recreate scenes from her grandmother's past life.
Through a window into the life of the filmmaker's grandmother, Kohandel's short interview-film explores gender roles in early 20th-century Iran. As a young girl, marriage to her older cousin leads to years of control and frustration. Rebelling against her husband, she eventually relocates to France with her sons, building a new life. As she voices her own story, the film weaves her experiences together into a broader narrative of self-determination. She carves out her independence in Paris and finds comfort in the everyday. A simple kind of happiness follows, the sparrow is free.
– Nazarbazi (2022) Dir. Maryam Tafakory (19 min)
Nazarbazi [the play of glances] is a film about love and desire in Iranian cinema where depictions of intimacy and touch between women and men are prohibited.
​
The film focuses primarily on images of women whose bodies have been erased and victimised in post-revolution cinema, and alludes to discreet forms of communication that operate within, yet also circumnavigate the censors. It attempts to touch the spaces we cannot touch; inner feelings/sensations – but also untouchability beyond physical contact: unspoken prohibitions/regulators that may only unveil as embodied experiences. The film uses poetry and silence as the only language/s with which we can attempt to touch these spaces of socio-political ambiguities.
– Just Another Year (2020) Dir. Niki Kohandel  (6 min)
This home video documents how a mother and a daughter celebrated Norooz at home. As they aren't surrounded by an Iranian community, some of the rituals such as jumping over fire have been adapted to living in a flat. The film looks at the small but important domestic gestures that constitute the setting of the Haft-Sin table, embracing this poetical approach to life which is performed again every spring.
– Here The Seats Are Vacant (2017) Dir. Shiva Sanjari  (60 min)
The lives of Iranian women working in film changed drastically after the Islamic Revolution of 1979. Shahrzad was sold by her father when she was only twelve years old, and was forced to dance in a cabaret in Tehran. Years passed and she became a famous actress and dancer. Eventually, Shahrzad appeared in many movies and received important awards and recognition for her work. In 1977 Shahrzad directed her first movie and became one of the first female directors in Iranian cinema. Two years later, the revolution changed the country and the Islamic government banned her from working in the movie industry, destroying her career and artistic future. Nearly thirty-five years later, director Shiva Sanjari tracks down this living legend in order to recount her story.

As well as a special screening of: 
– Iranian Women's Liberation Movement : Year Zero (1979) Dir. Sylvina Boissonnas, Michelle Muller, Sylviane Rey, Claudine Mulard  
In the Atrium: 
This year we are highlighting the situation in Iran, both past and present. 
For the last 43 years, Iran has been associated mostly with its oppressive government. The voices of the Iranian people have been largely unheard due to massive censorship and lack of freedom. 
But today it is time for a new chapter in Iran, one written by women.
It's time to show our solidarity won't stop at words. We will stand with the courageous people who took to the streets to fight for their freedom.
-Curator: Elham Fakouri
-Co-curator: Elise Bergonzi  
ACCESSIBILITY:
The auditorium and bathrooms are wheelchair accessible. Bathrooms are gender-neutral.